The Fiat 500 and Panda are the first FCA city cars fitted with mild hybrid technology, marking the first step towards the electrification for the brand.

The Fiat 500 and Fiat Panda will be the first FCA Group models in their category to adopt Fiat's new mild hybrid technology.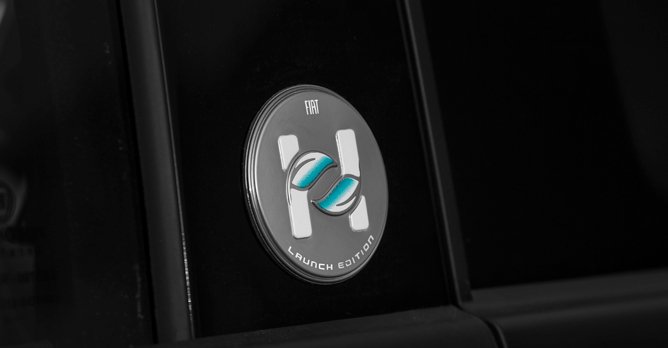 Launch Edition models will get an exclusive 'H' logo formed by two dew drops on the B-pillar The new 500 and Panda Hybrid, which will be available in Europe from February and March 2020 respectively, will make hybrid technology accessible to all and Fiat aims to become the new European benchmark for electrified urban mobility with the two models.

To commemorate the introduction of the new technology, the 500 and the Panda Hybrid models will be available with an exclusive Launch Edition, which can be recognised by a 'Hybrid' sign written on the rear and an exclusive 'H' logo formed by two dew drops on the B-pillar.

Dew - the symbol of the light of dawn and therefore of the beginning of a new era - has been used as inspiration for the new and exclusive Dewdrop Green exterior that fits both cars like a bespoke suit, in perfect harmony with the themes of nature and innovation.

The new hybrid technology combines the latest three-cylinder FireFly 1.0-litre 67bhp engine family with a 12-volt Belt-integrated Starter Generator (BSG) electric motor and a lithium battery. Compared to the 1.2-litre 68bhp Fire, the mild hybrid version improves fuel efficiency, thus reducing CO2 emissions on average by 20% and up to 30% for the Panda Cross, without foregoing performance.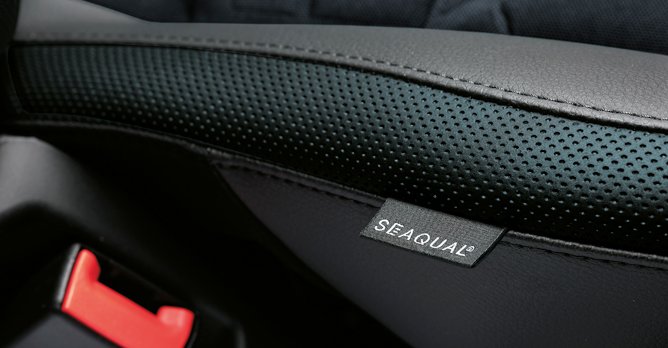 Launch Edition models also get seats partly made with Seaqual Yarn, a material derived from recycled plastic.  On the inside, the seat upholstery is faithful to the sustainable philosophy of the entire project. The Launch Edition seats are the first in the automotive sector to be partly made with Seaqual Yarn, derived from recycled plastic.

The material is manufactured by transforming plastics collected from the sea into flakes of Polyethylene Terephthalate. These flakes are then used in the yarn from which the fabrics are made.

In the weaving phase, marine polyester is mixed with other environmentally friendly, natural, recycled or recovered fibres. This green process is completed by the application of dyes and environment-friendly finishes based on the saving of water and energy.  Fiat is collaborating with Seaqual Initiative to support ocean clean-ups to take action against marine litter. The two new Fiat 500 and Panda Hybrid Launch Edition models will therefore satisfy the customer who is just as attentive to aesthetics as to environmental issues, in terms of consumption and emissions.
---
---