Automobili Lamborghini is the first automaker in the world to conduct carbon fibre materials science research on the International Space Station.

A Northrop Grumman Antares rocket is scheduled to launch from Wallops Flight Facility in Virginia to the International Space Station (ISS), carrying with it a series of sample composite materials produced by Automobili Lamborghini.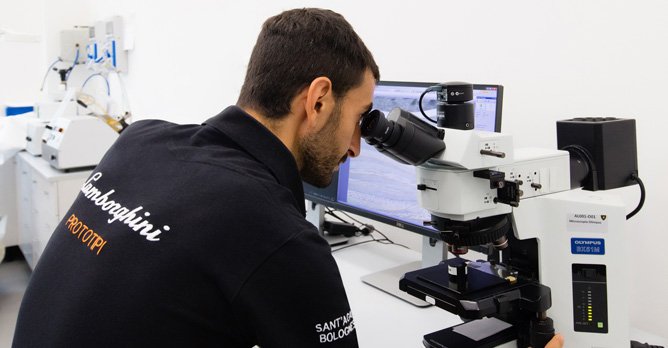 The carbon fibre samples will be analysed after the mission to quantify their degradation in space The launch is part of a testing campaign sponsored by the ISS U.S National Laboratory and overseen by the Houston Methodist Research Institute.

Its aim is to analyse the response of five different composite materials produced by Lamborghini to the extreme stresses induced by the space environment, in view of future applications on the cars from Sant'Agata Bolognese and in the medical field.

The launch to the ISS orbital station will bear the three colours of the Italian flag. The Italian contribution is represented not only by Lamborghini, but also by Dr. Alessandro Grattoni, Chairman of the Department of Nanomedicine of the Houston Methodist Research Institute, and by Astronaut Luca Parmitano who, on his second stint onboard the ISS, has just become its commander, an absolute first for Italy.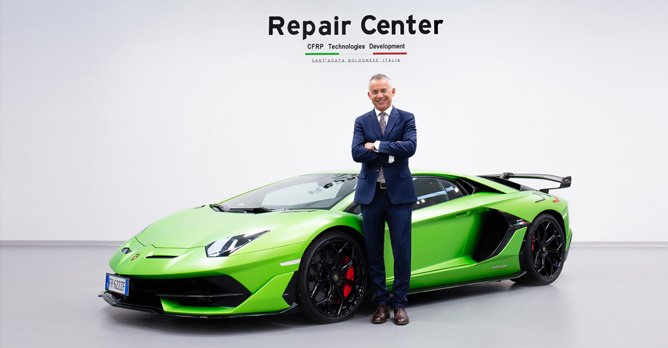 The data obtained will be valuable to Lamborghini as it adopts extensive use of advanced composites on its cars Five samples of carbon fibre selected for the experiment exploit some of the most innovative technologies currently available.

They are the result of the company's historical know-how in this field, and in particular the research and development work carried out at the 'Centro Sviluppo Compositi', (translated as 'Composites Development Centre') and its Advanced Composites and Lightweight Structures Development laboratory located at the Sant'Agata Bolognese headquarters, active for many years in the field of high performance composites.

On board the ISS for a period of six months, the materials will be subjected not only to extreme thermal excursion cycles with peaks from -40 to +200 degrees centigrade, but also to massive doses of ultraviolet radiation, gamma rays, and the flow of atomic oxygen caused by ionisation, on the part of solar radiation, of the highest and most rarefied layers of Earth's atmosphere.   At the end of the mission, the samples returned to Earth will undergo joint testing by Automobili Lamborghini and the Houston Methodist Research Institute in order to quantify the qualitative degradation in terms of both chemical and physical properties and mechanical properties. For Lamborghini in particular, the data obtained will be valuable in view of an even more extensive use of advanced composites on its cars.
---
---