The Zwickaw plant will be the first large car factory to make the conversion from internal combustion engines to e-mobility.

Volkswagen will begin series production of the all electric ID.3 as the first car is expected to roll off the assembly line at the Zwickau plant on 4 November 2019.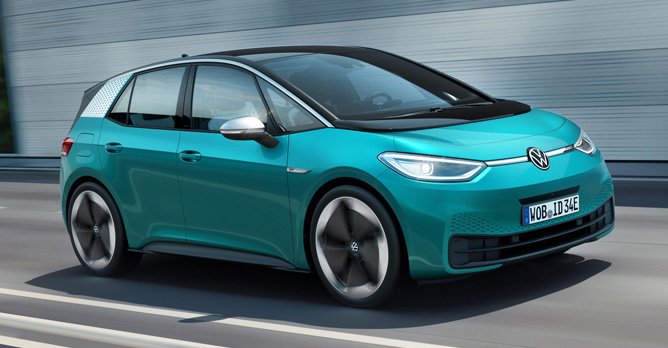 Zwickau has been extensively transformed for the production of the all electric ID.3 The ID.3 is the first model to hit the road under Volkswagen's global electric offensive, and Volkswagen is also the first volume manufacturer to entirely convert a large car factory from internal combustion engines to e-mobility.

When the phased transformation of the factory is fully completed in 2021, Zwickau will be transformed into the largest and most efficient electric car plant in Europe.

Transformation of the Zwickau plant is being completed in stages while normal operation continues. Conversion of the plant first started just over two years ago, and since then, the body shop, paint shop and plant infrastructure has been extensively modernised and refurbished. Among other things, the entire conveyor technology had to be redesigned for electric vehicles.

With some 1,700 robots, driverless transport systems and fully-automated manufacturing processes, the current Zwickau plant gives a contemporary insight into the shape of forward-looking high-volume production of electric cars.

After the final expansion stage for 2021, the team at Zwickau will be building up to 330,000 all electric vehicles per year. From then, the plant will be producing six models based on the Modular electric drive matrix for three Group brands: Volkswagen, Audi and Seat, making Zwickau the largest electric car plant in Europe.
---
---