VP Racing shows its latest innovations in high-performance additive, fuel and lubricant technologies and selection, tuning recommendations and more.

Best Chemical Co (S) Pte Ltd (BestChem), together with VP Racing Fuels, hosted the 'Fuel Up For Speed!' VP Racing Fuels Seminar 2019 for workshop owners, performance tuners, race organizers, motorsport enthusiasts and its dealers.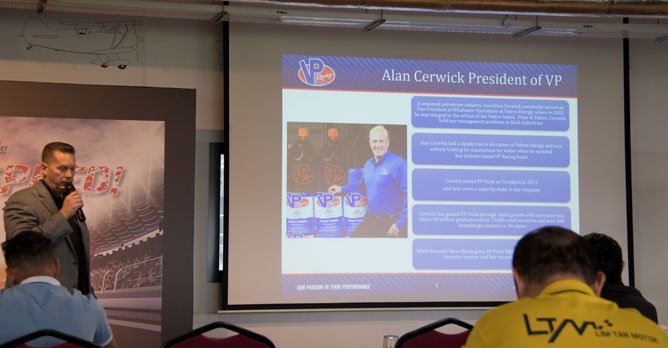 Mr. Freddie Turza gave a comprehensive history of the background and racing heritage of VP Racing Held at Hanger 66, experts and representatives from VP Racing's research and development, lubricants and international sales divisions came down to share the latest innovations in high-performance additive, fuel and lubricant technologies with invited guests from the media and automotive industries.

Mr. Freddie Turza, Head of VP Racing's R&D department and one of the most recognised and popular faces in motorsports, gave a breakdown of the key factors that determine the quality of fuels, both in the realm of racing as well as for everyday cars.

The crash course gave us an intimate understanding of how different fuels are tested, and how the differences in tested variables such as octane rating and specific energy density affect the operation of highly-tuned engines.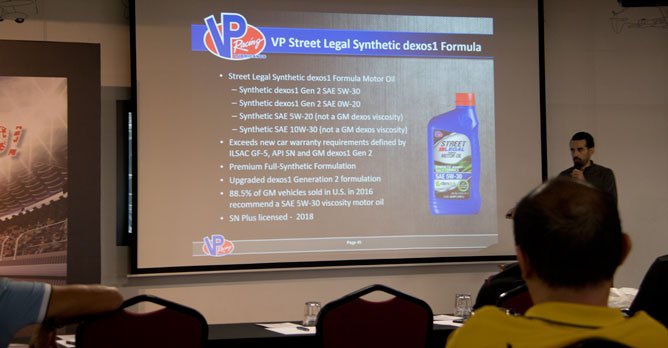 We got to learn about VP Racing's lubricants from Mr. Turza Another takeaway from Mr. Turza was how detrimental clogged fuel injectors could be to the performance of any engine. All of VP Racing's line of fuel additives are designed specifically to counter gum build-up at the nozzles of the injectors, as well as soot build-up on the engine valves, to ensure that you always get the best performance possible from your engine.

Meanwhile, Mr. Nick Cafiero, Division Manager for VP Lubricants, gave us a breakdown of the latest in engine lubricants.

He shared about how VP Racing constantly strives to better the standards set from certification and licencing bodies such as the American Petroleum Institute, in order to instil confidence in customers who might otherwise be tempted by rival brand names in the industry.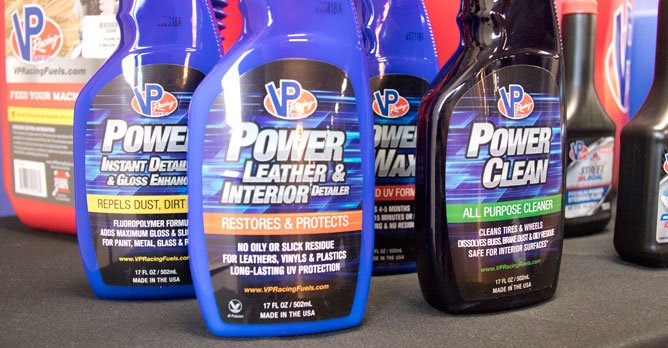 VP Racing's line of car detailing products was also on display at the seminar Mr. Cafiero informed us on the importance of purchasing an oil that is measured up to the latest testing standards, as engine lubrication quality may differ across testing regimes.

In markets where there is a significant price difference across engine oils, Mr. Cafiero shared that it is not uncommon for rival manufacturers to skimp on meeting the very latest in lubricant standards. The end consumer may walk away thinking he has saved a few dollars, but the level of engine wear protection received could be vastly different.

A question and answer session was also conducted at the semainar, allowing us and VP Racing's dealers to clarify any doubts on their product line, and VP Racing also took the opportunity to introduce to us their latest products for car detailing.
---
---