The technology recognises and analyses driving patterns and applies them to the Smart Cruise Control, creating a customised self-driving experience.

The Hyundai Motor Group has announced the development of the world's first Machine Learning based Smart Cruise Control (SCC-ML), a technology that incorporates the driver's patterns into its own self-driving behaviour, creating a custom autonomous driving experience for the driver.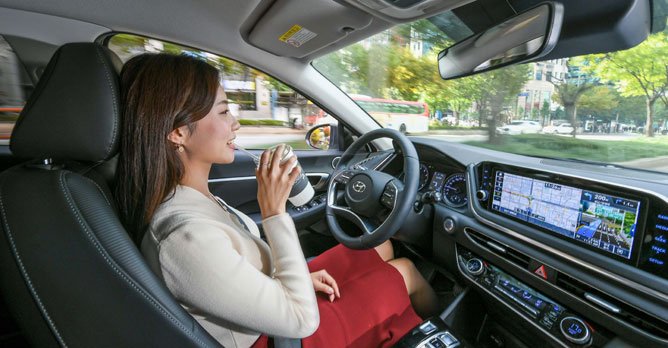 Hyundai's machine learning cruise control will be able to learn and mimic your driving patterns The technology, an industry first, incorporates Artificial Intelligence (AI) within the Advanced Driver Assistance System (ADAS) feature. The system is planned for implementation in future Hyundai Motor Group vehicles.

The SCC-ML operates by utilising sensors such as the front camera and radar to constantly acquire driving information and send it to a centralised computer. The computer then extracts relevant details from the gathered information to identify the driver's patterns. An artificial intelligence technology called machine learning algorithm is applied during this process.

The driving pattern is then categorised into three parts: Distance from preceding vehicles, acceleration, and responsiveness. In addition, driving conditions and speeds are also factored as well. After considering these various conditions, the SCC-ML then makes its analysis to distinguish from over 10 thousand patterns, developing a flexible Smart Cruise Control technology that can mimic any driver's patterns.

The driving pattern information is also regularly updated through the use of the sensors, reflecting any changes in the driver's driving style. The SCC-ML is also programmed specifically to avoid learning from unsafe driving patterns, increasing its reliability and safety.
---
---