Mercedes-Benz's new augmented reality experience allows fans to share a touchdown dance or celebrate a goal with their football stars.

Mercedes-Benz USA (MBUSA) is enhancing the fan experience with the introduction of its all new Augmented Reality (AR) experience at the Mercedes-Benz Stadium, allowing dreams of sharing a touchdown dance with Matt Ryan or celebrating a goal with Josef Martinez to become 'reality.'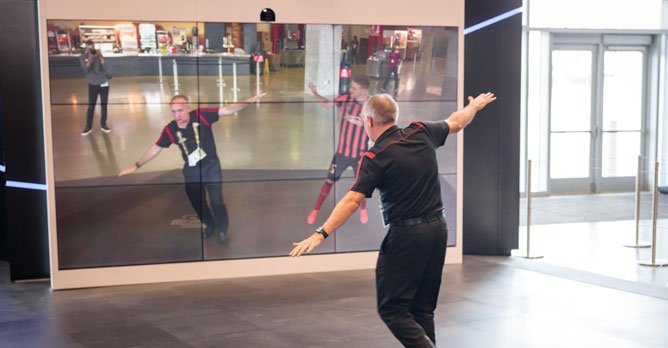 Visitors to the centre can get to share a touchdown dance or celebrate a goal with their favourite stars Sports fans and casual visitors alike can interact with virtual versions of beloved Atlanta athletes in ride-along tours, celebration dances and locker room chats through one of the most technologically advanced, unique experiences at the iconic venue.

Using voice commands, Artificial Intelligence (AI) and AR, guests are also put into the driver's seat, creating their own customised and immersive experience to make lifelong memories with local sports stars.

Fans can also activate a joyride through the panes of reality with their favourite football stars by simply saying 'Hey Mercedes…' and letting the Mercedes-Benz User Experience (MBUX) technology handle the rest. Sit back and relax with Calvin Ridley as he demonstrates how to activate back massages, alter the temperature and play one's favourite music in vehicles outfitted with the MBUX system that parallels popular in-home virtual assistants.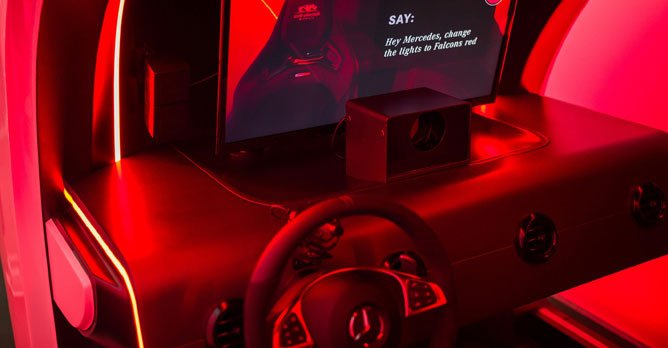 The Mercedes-Benz User Experience is also featured at the centre Visitors can also electric slide into section 104 for a touchdown dance with Falcon Matt Ryan or celebrate scoring a goal with United's Josef Martinez at the Mercedes-Benz EQ station, in reference to the brand's new line of electric vehicles.

Outfitted with Mercedes-Benz electric hybrid vehicles, this AR display encourages guests to get energised with their favourite play makers while interacting with the cutting-edge technology available in the Mercedes-Benz EQ lineup.

Post-game also takes on a whole new meaning at the AR station located in the Mercedes-Benz Club, which gives guests access to exact replicas of the Atlanta United and Falcons locker rooms. In this setting, fans can participate in the AR experience of post-game conversation with their favourite players. For fans who have always dreamed of participating in these behind-the-scenes moments, this display brings those wishes to life.
---
---