BBS Japan visits Singapore in a bid to get to learn more about the local market, and takes the opportunity to organise a casual lunch for its customers.

Established since 1983 under a joint venture with BBS AG in Germany, BBS Japan has a long history of manufacturing forged wheels.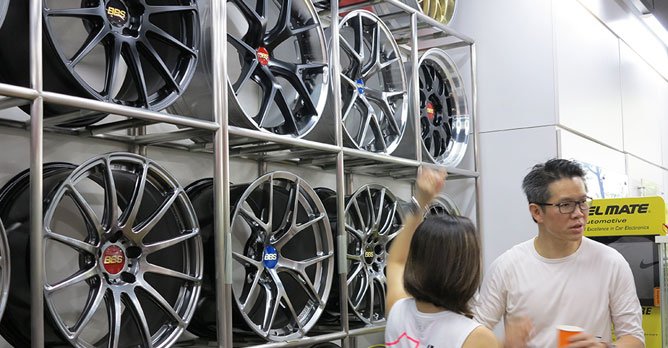 A wide selection of BBS rims is available at South East Tyres Having partnered with South East Tyres for almost 40 years, it also has been the longest partnered distributor in South East Asia and have forged a very close-knit relationship that they wish to continue to grow.

BBS Japan thus visited Singapore and South East Tyres to better understand the local market, and also took the opportunity to invite some of their long-time supporters and loyal customers to join them for a casual lunch buffet.

A few notable rims were also showcased during the event. The CC-R for example, takes its design cues from the evergreen CI-R, but gives them a modern twist, and has the potential to become a modern classic.

The RE-X, meanwhile, is designed to complement SUVs, as per current market trends. The rim design thus features a sportier stance and will give your SUV a more muscular look.

The get-together was well-received by the guests, and the management of South East Tyre thanks BBS Japan for their continuous support, which their local customers will continue to benefit from. Do drop by South East Tyre Co. for the latest from the 2019 BBS Collection.
---
---