The performance pack delivers chassis improvements that raises the electric fastback's performance credentials and driver engagement.

Polestar has unveiled a Performance Pack for its Polestar 2 electric performance fastback.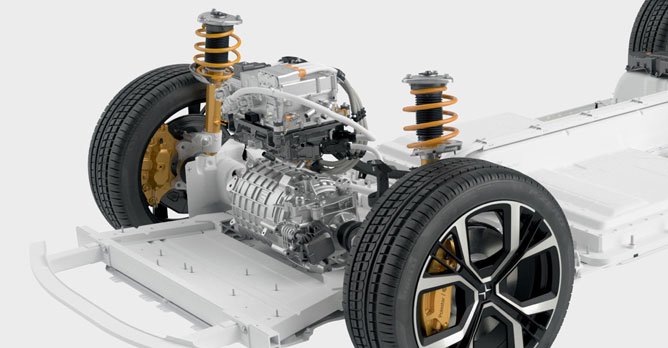 The Performance Pack for the Polestar 2 will feature adjustable Ohlins dampers, along with gold seatbelts and valve caps A unique combination of avant-garde design, outstanding digital and convenience specifications and driver orientated dynamics, the Polestar 2 sports a 396bhp electric drivetrain with 660Nm of torque, coupled with all-wheel drive and 78kWh of battery capacity to deliver both performance and range. 

Those seeking yet more dynamism and driver engagement in their electric car, however, can now opt for the Performance Pack, which takes the Polestar 2's driving dynamics to the next level. Naturally, a complete suite of driver aids continues to help ensure the dynamic drive is also a safe one. 

The pack comprises of a four-piston Brembo front brake setup, adjustable Ohlins dampers and 20-inch forged alloy wheels, complemented by gold seatbelts and valve caps.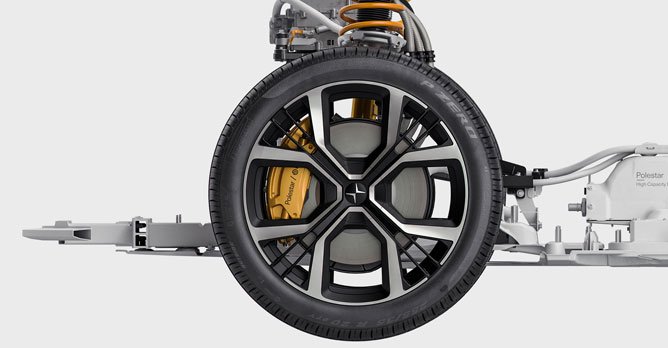 Polestar promises a comfortable ride in Performance Pack equipped cars, in spite of the use of 20-inch alloy wheels Joakim Rydholm, who is responsible for chassis development at Polestar, says the Polestar 2 is a car that wants to be driven, "We spent a lot of time obsessing over the finest details of the Performance Pack chassis setup to find the car's sweet spot; we call it the 'Golden Ride'. Comfortable but focused, we want you to feel positively connected to the road, the car alive and communicative, but balanced and predictable. It really is unlike most electric cars. It feels Polestar." 

Reservations are currently possible for Polestar's initial launch markets at Polestar.com where prospective buyers can reserve their place in the queue and guarantee 2020 delivery with a fully refundable deposit. 

With a digital retail model, all Polestar cars will be purchased online and directly from Polestar. The brand will be opening Polestar Spaces where Polestar Specialists will be able to assist customers with product information and test drives. The first of these inner-city locations will open before the end of 2019, with a total of 50 spaces planned globally by the end of 2020.
---
---