The 2020 Chevrolet Corvette Stingray will be available as a convertible, the first hardtop and mid-engine convertible in Corvette history.

Open-air driving has always been a part of the heritage of the Chevrolet Corvette. In fact, when the Corvette debuted in 1953, it was available only as a convertible. The 2020 Chevrolet Corvette Stingray convertible builds off that heritage as the first hardtop and mid-engine convertible in Corvette history.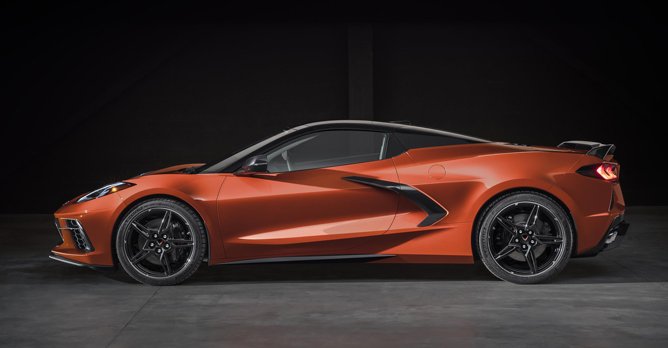 Both the convertible and coupe versions of the Corvette had their designs inspired by fighter jets The mid-engined 2020 Corvette Stingray was engineered first and foremost as a convertible. The convertible maintains the tunnel-dominant structure and use of high-integrity die-cast parts found in the Stingray coupe.

The team engineered the hardtop to stow seamlessly into the body, maintaining the Stingray's impressive ability to store two sets of golf clubs in the trunk even with the top down. The convertible also keeps the coupe's front storage compartment, which can fit an airline-spec carry-on and a laptop bag.

Like the coupe, the Stingray convertible's design was inspired by fighter jets. The tonneau cover features aerodynamically shaped nacelles influenced by the housing used for jet engines. The nacelles help reduce air recirculation into the cabin and provide a remarkably exotic profile with the top up or down. The tonneau also provides a rear power-adjustable window and a vent for mid-engine cooling.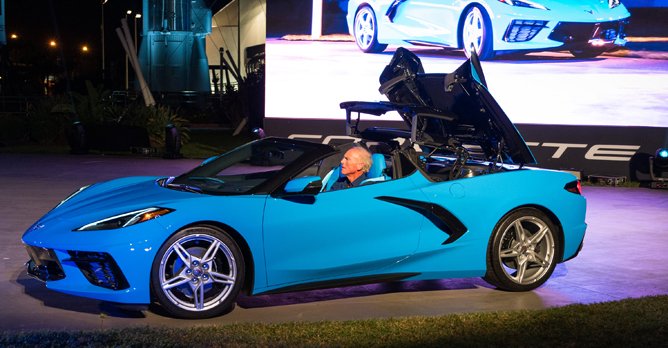 The two-piece top can be retracted within 16 seconds and at speeds of up to 48km/h  The two-piece top can be activated at speeds up to 48km/h and retracts in 16 seconds. It is powered by six electric motors, and uses encoders for precise control. A body-coloured roof is standard, while Carbon Flash metallic-painted nacelles and roof are optional.

Careful attention was paid to make sure the engine could breathe when stored underneath the tonneau cover. The sheet-moulded composite top stows in a compartment made from lightweight composite panels and heat shields to manage heat from the engine.

Engineers tweaked the chassis specifically for the convertible, with springs and dampers tuned to provide nearly the same performance as the coupe.
---
---