The exhibits for this year will include the WAKU SPO, a personal compact plug-in hybrid vehicle, and the HANARE, an autonomous driving mobile room.

Suzuki Motor Corporation has announced its exhibits for the 46th Tokyo Motor Show 2019.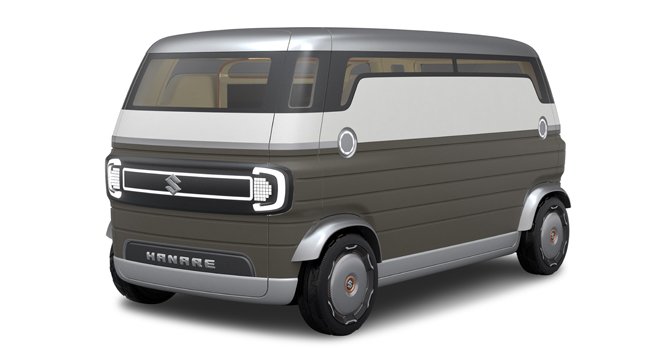 The HANARE concept will propose new joys in car ownership in an era of autonomous driving With its oncoming 100th anniversary in 2020, Suzuki can be expected to introduce initiatives for the development of products that open up a 'big future' for the next 100 years.

The exhibit will feature two concepts, firstly, the WAKU SPO is a personal compact plug-in hybrid that everyone can share. It is built on a compact city car body and features a 'WAKU WAKU' switch capable of altering its body shape, front mask as well as the content displayed on the dashboard.

Suzuki envisions that this one single adaptable car will provide the entire family with fun and excitement across generations, both for daily use as well as for pleasure.

The second concept car, named HANARE, is an autonomous driving mobile room. Translating into English as 'detached cottage', HANARE seeks to propose a new delight in car ownership in an age of automation and an efficiency-driven future. It seeks to make use of the individual's transportation time to offer human values of 'personal connection' and 'personal preferences' by providing a comfortable interior space for its riders to relax and interact in, forming an alternative source of fun in car ownership beyond driving.

The Tokyo Motor Show will be held from 24 October to 4 November 2019 at the Tokyo Big Sight and the surrounding Odaiba area.
---
---