The dedicated facility that will accelerate Prodrive's development of alternative-fuel powertrains and internal combustion engines.

Prodrive has opened its new advanced Powertrain Development Centre (PDC), reaffirming its commitment to help the automotive and motorsport industry develop solutions for its biggest challenges.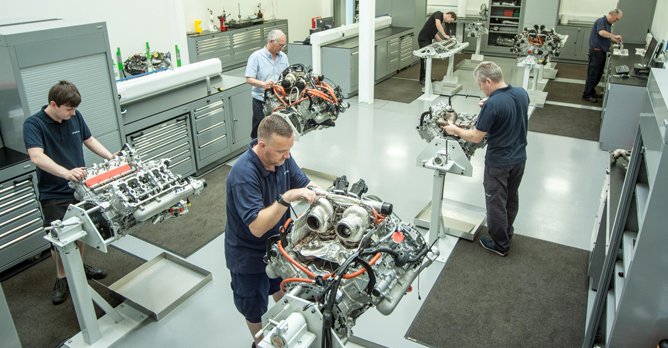 The new centre will give Prodrive the ability to develop a wide variety of engines for both road and competition applications Located at the Banbury headquarters of the world leading motorsport and advanced technology business, the purpose-built facility represents a $8.5 million investment and was constructed over a period of six months.

Its installation reinforces Prodrive's ability to develop the next generation of electric, hybrid and internal combustion engines for road and competition applications, while also strengthening the expertise and services that it offers existing motorsport and technology clients.

Core to the new Powertrain Development Centre is a 660kW transient dyno, one of the most powerful of its kind in the U.K., which with temperature, humidity and pressure-controlled induction air can replicate all running conditions, while also providing cooling for engines and electric vehicle (EV) batteries and motors. The ability to simulate exact running conditions means the dyno is particularly suited to durability and performance testing, as well as emission simulation and development.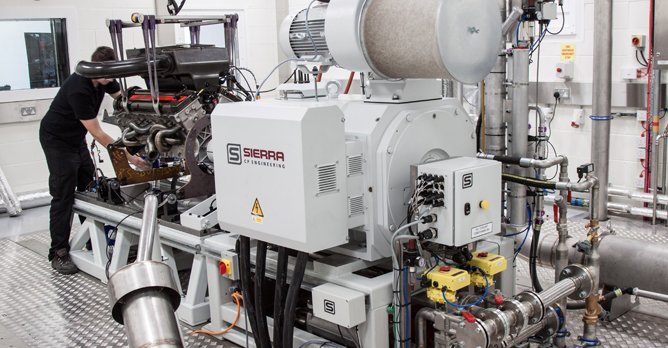 The 660kW transient dyno in the centre is one of the most powerful of its kind in the U.K., allowing engine testing across a wide variety of running conditions Able to handle engine outputs of up to 868bhp, the dyno is located on an easily-adjustable, modular grid system. This ensures that Prodrive can efficiently tailor it to the layout of any powertrain, including the ability to test a full four-wheel drive electric/hybrid drivetrain.

Complementing the transient dyno cell is a dedicated engine build room, fitted out by Dura, which can accommodate the assembly of up to 12 units.

This capability, coupled with the PDC being adjacent to the main workshop, enhances Prodrive's ability to build complete vehicles and cater for niche OEM projects requiring circa 200-300 units in short timeframes.

Should demand dictate, there is scope to double the size of the PDC. Prodrive has future-proofed the facility with the potential to add another identical dyno and engine build room, all without extending the existing building.
---
---