The walkable campus of interconnected buildings will showcase new mobility solutions such as electrified bikes, scooters and shuttles.

The Ford Motor Company has detailed an expanded vision to transform its Research & Engineering Centre in Dearborn into a high-tech, efficient, forward-thinking campus for thousands of its designers, engineers and product development workers.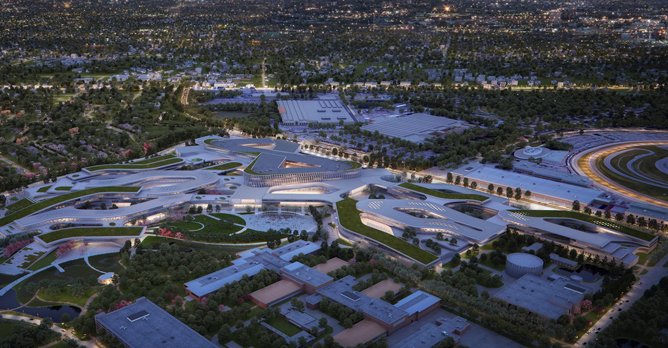 A new central campus building will sit on the site of Ford's current Product Development centre Its focal point will be a new central campus building which sits on the site of Ford's 66-year old Product Development Centre. Future home to Ford's product development community, initial construction of the new building will be complete by the end of 2022.

The new facility will help Ford speed product and technology innovation and attract world-class talent.

The central campus building will be finished in 2025 and co-locate more than 6,000 Ford employees - mainly designers and vehicle development teams - creating an inviting, walkable community entrance to the company's Research and Engineering campus. Ultimately, the master plan envisions a campus of interconnected buildings that could one day house more than 20,000 employees in a flexible, high-tech environment.

The new master plan framework for the campus is the result of two years of research and planning. The plan is based on three core principles - integration, interaction and co-location - to advance Ford's vision of serving customers through a winning portfolio, new propulsion choices, autonomous technology and mobility services.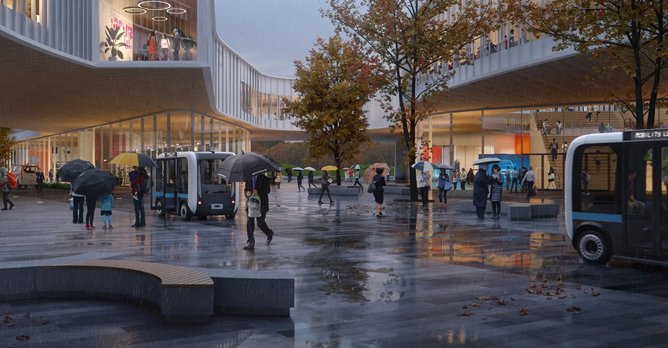 The campus will showcase new mobility solutions such as electrified bikes, scooters and shuttles The plan envisions an intelligent campus with in-built flexibility so it can adapt to changes in the industry and work practices. With more freedom to decide where and how they want to work, employees can take advantage of adaptable furniture and flexible workspaces outfitted with the latest productivity tools and technology.

Movement within the campus will be pedestrian-focused and transit-rich, connected directly to amenities and networked through a shared transportation loop, limiting personal vehicle access to the perimeter of the site.

The campus will also showcase new mobility solutions such as electrified bikes, scooters and shuttles, evolving over time as autonomous vehicles and other transportation forms emerge.

Over the next half-century, Ford's Dearborn facilities will continue to expand along with the company's growth and product offerings. While the expertise of its employees become increasingly specialised, the company's teams will settle into focused, yet dispersed, workspaces throughout Dearborn.
---
---