sgCarMart partners GOwheeler to run a Trusted Brand showcase, with deals available on a wide selection of cars at Bedok Mall from 18 to 24 September 2019.

GOwheeler, along with sgCarMart, is hosting a Trusted Brand showcase at Bedok Mall Basement 2 Atrium from 18 to 24 September, open everyday from 10:00am to 10:00pm.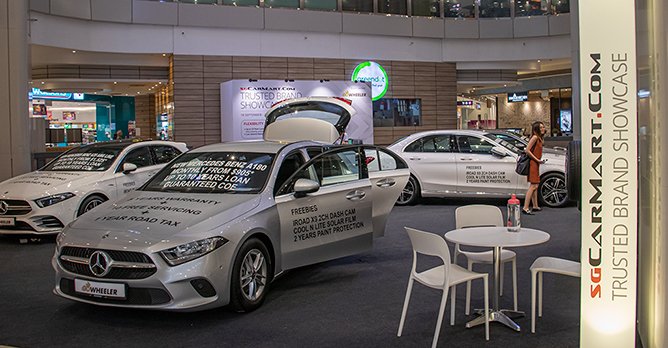 The GOwheeler Trusted Brand showcase features a range of brand new models This is the first time GOwheeler is running a Trusted Brand showcase with sgCarMart. During the roadshow, you can expect a wide selection of cars, with plenty of attractive deals to be had. 

While GOwheeler started operations relatively recently in January 2018, the team has extensive experience across the automotive industry, and are all driven by a deep passion to provide a high service standard for all customers.

During the buying process, the professionals at GOwheeler provide detailed guidance throughout, ensuring hassle free deals where the customer does not need to worry about any potential hidden costs. And of course, a wide range of models are available, including cars from Audi, BMW, Citroen, Chevrolet, Ford, Honda, Hyundai, Infiniti, Jaguar, Kia, Land Rover, Lexus, Mazda, Mercedes-Benz, Mini, Mitsubishi, Nissan, Subaru, Toyota, Volvo and Volkswagen. Additionally, if buyers are still unable to find what they are looking for, the sales consultants will do their best to source and recommend the right vehicle for the buyer.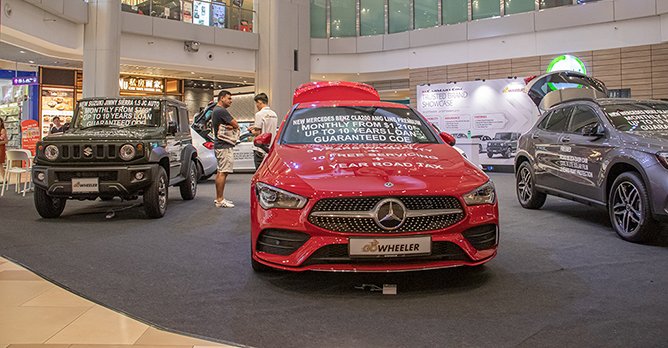 Great deals on offer include attractive loan schemes of up to 10 years At the roadshow held at Bedok Mall, cars on display include the new Mercedes-Benz A-Class, Mercedes-Benz C-Class, Mercedes-Benz CLA-Class, Mercedes-Benz GLA-Class, Suzuki Jimny, Honda Freed Hybrid and Toyota Vellfire. 

During the roadshow, you can also expect to find great deals and promotions. These include a loan scheme of up to 10 years, low interest rates, guaranteed COE with no top ups, and VAC Ready Stock vehicles. Customers who purchase a new vehicle will also receive five year warranty, 10 years free servicing, two years paint protection, iRoad X9 Front and Rear in-car camera, Cool N Lite Solar Film, and one year road tax.

So, what are you waiting for? Head down to Bedok Mall today and secure a great deal on a new car at the GOwheeler Trusted Brand showcase!
---
---