The Russian premiere of the Flying Spur took place in the luxurious Bentley Rooms penthouse at Tverskaya Residence, offering a captivating vista of the city.

Bentley introduced the refined and dynamic Flying Spur in the Bentley Rooms on top of the Tverskaya Residence in Moscow, in room 100 - a momentous number for the brand's anniversary year.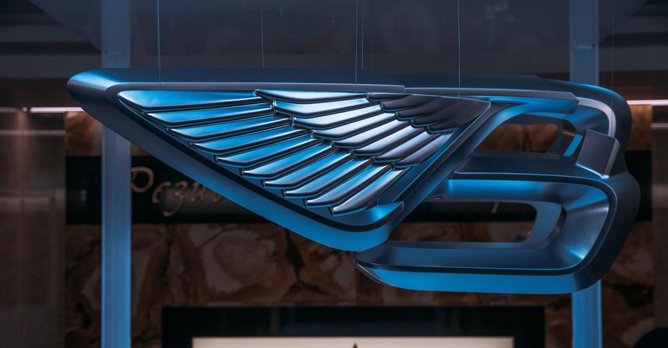 The redesigned Bentley Flying B was also featured at the Tverskaya Residence A clandestine penthouse in the centre of the capital of Russia, the Tverskaya Residence offers a panoramic vista of the city - from the Moscow-City towers, to the hotel 'Ukraine', Ostankino tower, the House of the Government, and the Kremlin - the Flying Spur debuted in a habitual business environment of today's metropolis.

The design and development stages of the Flying Spur, from the very first line to the very final details that build its exclusive image, were displayed in room 100 in a unique sketch gallery.

Another unique installation featruring the redesigned Flying B was also located in the lobby of the Residence. Developed in the centennial year, the Bentley mascot has acquired a new design that matches the new age style.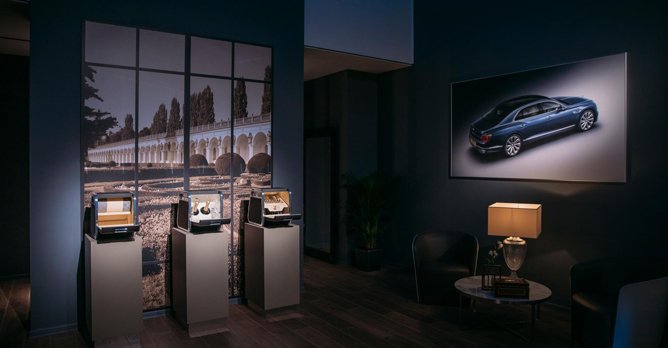 A unique sketch gallery displayed the design and development process of the Flying Spur The luxurious atmosphere of the secret Bentley Rooms was also highlighted by the new Bentley Home collection. The interior line of the brand embodies the sophistication of the British style. The interior was designed by VOIX, the official distributor of the brand's home collection in Russia. Tables made of natural marble, velvet pillows, sofas and armchairs of the highest quality with branded stitching transformed parts of the penthouse into an incredibly stylish and extraordinary lounge area that can impress even true connoisseurs of design.

The protagonist of the exclusive event, the all new Bentley Flying Spur, is a unique mix of limousine luxury and sporting dynamics and focused on both the driver and passengers. An exclusive interior finish and its advanced technologies stand as a brilliant addition to its inimitable exterior design.
---
---