The second edition of the Lamborghini and Design Concorso d'Eleganza to pay tribute to famous Italian architect Gae Aulenti.

From 19 to 21 September, the cities of Venice and Trieste will host the second edition of the Lamborghini & Design Concorso d'Eleganza.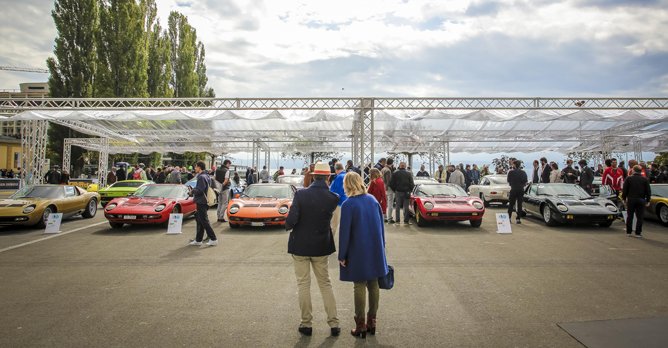 Thirty classic Lamborghini cars will participate in the event, along with some modern specimens Some thirty classic Lamborghini cars will participate in the event, including the most iconic models of the brand's history produced between 1963 and 1991, as well as some more modern specimens. The concours is organised by Lamborghini's Polo Storico, the department responsible for preserving Lamborghini's heritage. This year's edition pays tribute to the famous Italian architect Gae Aulenti (1927-2012), who was born near Trieste and is renowned for representing Italian design and architecture worldwide.

The cars will leave Venice on the morning of the 20th and are scheduled to arrive in Trieste after a tour of some 200km. The Concorso d'Eleganza will take place from Saturday morning until noon against the stunning backdrop of the village, where the cars entered will be evaluated by a select group of international judges. To celebrate the creative genius of Gae Aulenti, the inspiration for this year's concours, the square facing the port of Portopiccolo will become an open-air museum displaying various objects related to her projects. The concours Lamborghini drivers will then head to the Piazza Unita d'Italia, and then in the afternoon will retrace the famous Trieste-Opicina hill climb road.

The first edition of Lamborghini and Design was held in Neuchatel, Switzerland, in 2017, and gave participants a first-hand look at the works of Le Corbusier, one of the most important architects and designers of the 20th century.
---
---