sgCarMart partners Jack Cars to run a Trusted Brand showcase with a wide selection of brand new cars at Bukit Panjang Plaza from 16 to 22 September 2019.

Jack Cars, along with sgCarMart, is running a Trusted Brand showcase from 16 September, till Sunday, 22 September, from 10:00am to 10:00pm at Bukit Panjang Plaza.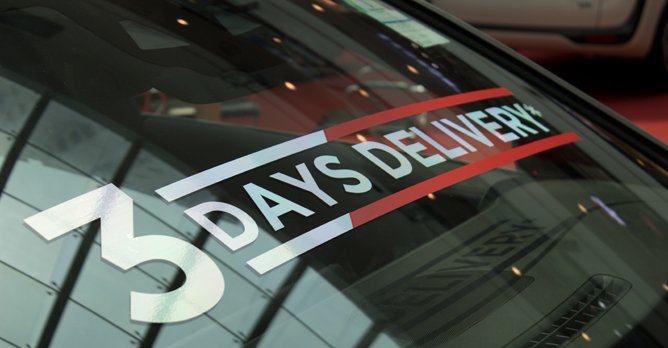 Expect to obtain your Mercedes-Benz CLA 180 or Mercedes-Benz GLC 250 in just three days This is the forth time that Jack Cars is running a Trusted Brand showcase with sgCarMart. Various brand new cars are being showcased at the first floor of Bukit Panjang Plaza, offered with attractive deals.

Established in 1984, Jack Cars differentiates itself from the majority of other car dealers by providing not just a wide variety of cars to choose from, but also the reassurance to count on them when you need to, with impeccable service and packages. Additionally, you won't have to worry about after-sales support when you purchase from Jack Cars as it has a full-fledged service centre to cater to its customers' needs.

Jack Cars' service centre caters to all your vehicular servicing and maintenance needs as well as the support and repairs should you get into an accident. To top it all off, Jack Cars Service Centre also provides complimentary car concierge services to ferry your car to its regular servicing on your behalf, ensuring utmost convenience.

The cars that are displayed at this showcase include local favourites such as the Honda Vezel Hybrid, Honda Fit Hybrid, Toyota Sienta, and a Toyota Vellfire as well as an exquisite Mercedes-Benz GLC 250, paired with a new Mercedes-Benz CLA 180.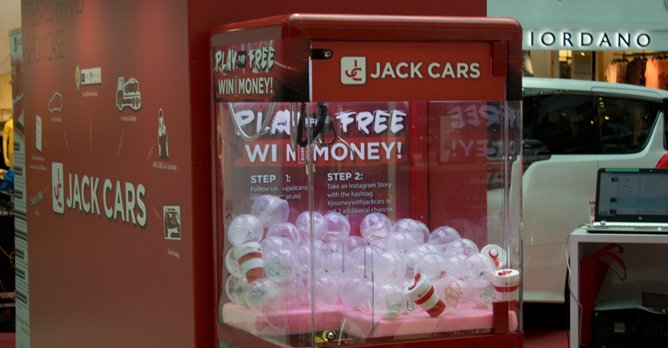 Play the claw machine and stand to win cash or and other prizes At this Trusted Brand showcase, Jack Cars is also offering several great deals to sweeten your new car purchase! Buying a new car at this roadshow entitles you to a loan package with the lowest interest rates, starting from 1.88%, and Jack Cars is even throwing in free car accessories so you will have eveything you need for your new car at the ready!

There is also no need to wait for months to receive your new car as Jack Cars promises delivery in just three days!

Apart from the cars, there is also a fun claw machine with cold hard cash to be won! You simply need to follow Jack Cars on its Instagram account to be eligible for three tries. Even of you do not manage to win anything on those tries, you can still take an Instagram Story of yourself with the hashtag #journeywithjackcars to get two more tries!

What are you waiting for? Go on down and check out the cool cars on display and grab the great deals!
---
---