Ford has premiered its strongest ever electrified vehicle lineup, expecting more than 50% of passenger sales to be electrified by 2022.

Ford has demonstrated its commitment to an electrified future for customers at the Frankfurt Motor Show in Germany.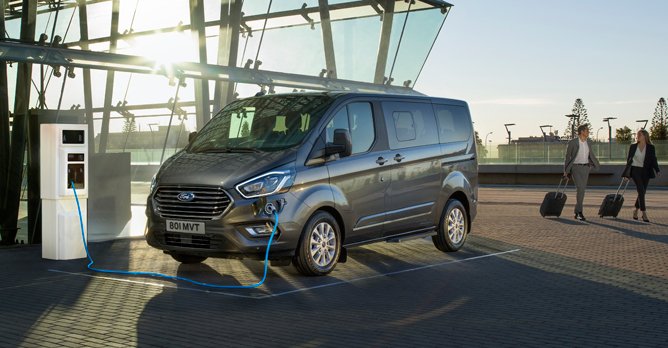 The Ford Tourneo plug-in hybrid people mover offers electric driving capability with the freedom of a traditional combustion engine The company revealed its most comprehensive lineup of electrified vehicles, which will help drive sales anticipated to surpass conventional petrol and diesel models by the end of 2022 in Europe.

Ford expects electrified powertrains to account for more than half of the company's passenger vehicle sales by the end of 2022, creating a tipping point for Ford's electrified vehicle sales against conventional petrol and diesel sales.

The plug-in hybrid variant of the Ford Kuga mid-size SUV - Ford's most electrified vehicle ever and the first Ford to offer mild hybrid, full hybrid and plug-in hybrid powertrains.

The all new Explorer plug-in hybrid seven-seat SUV and the Tourneo Custom eight-seat people mover also appear as plug-in hybrids, each offering pure-electric driving capability alongside the driving range and freedom offered by a traditional combustion engine.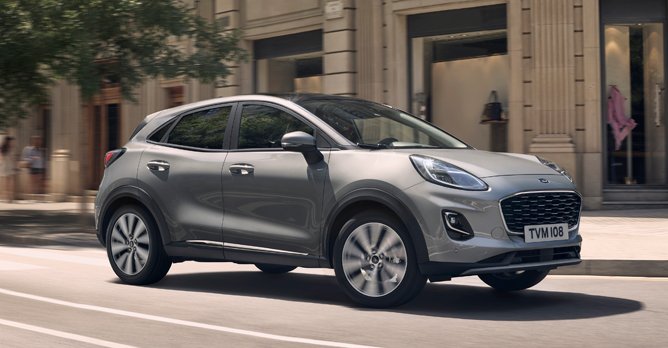 The recently announced Puma crossover will also receive a hybrid variant The new Puma crossover also gets an EcoBoost hybrid variant, featuring sophisticated mild hybrid technology for reduced CO2 emissions, optimised fuel efficiency, and a more responsive and rewarding driving experience.

The Ford Mondeo Hybrid wagon, featuring full hybrid powertrain technology that offers a compelling alternative to diesel and offers pure electric driving for refinement particularly in city and stop-start driving scenarios.

Ford's new Mustang-inspired all electric performance SUV will also arrive in 2020, with a targeted pure-electric driving range of 600km based on Worldwide Light Vehicle Testing Procedures, and fast-charging capability.

Ford will also partner with six leading energy suppliers across Europe to provide home charging wall box installation services and green energy tariffs for plug-in hybrid customers, enabling simpler, faster and more affordable charging of electrified vehicles.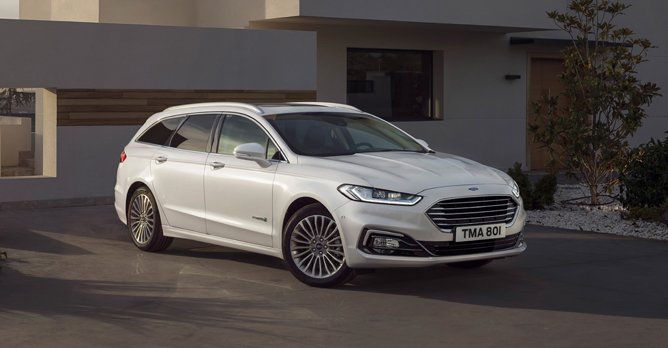 The Ford Mondeo hybrid will be a compelling alternative to a diesel car, as well as provide electric driving refinement in city traffic Ford's wall box solution will deliver up to 50% more charging power than a typical domestic socket to reduce at-home charging times by up to one-third for customers of Ford's plug-in hybrid models.

Ford is also introducing a new smartphone and tablet application that will enable its plug-in hybrid vehicle owners and operators to easily locate, navigate to and pay for charging. In partnership with NewMotion, Ford offers access to the largest public charging network with extensive coverage across Europe.

The new app will deliver simplified access and payment for Ford customers at more than 118,000 charging points in 30 countries. Customers will be able to seamlessly utilise charging points across many markets, initiating and paying for charging services from a single account for a simplified ownership experience.

Ford's new Go Electric experience also debuts at the show. At Go Electric, consumers will find a range of experiences designed to help them better understand electrified driving technologies from today and tomorrow, and discover which solutions are best for them. Ford intends to help de-mystify electrification for customers via the experience, with visitors being able to enjoy interactive exhibits that deliver immersive and educational experiences about electrification and an exciting, world-first electric vehicle acceleration simulator.
---
---