Local artistes take part in ComfortDelGro's Drive Safe Course, which utilises cameras and sensors to analyse and aid safe driving.

A professional media artiste sometimes requires new skills to keep the acting real. Local artistes Ah Ge Li Nanxing and Constance Song picked up bike-riding skills and enrolled with ComfortDelGro Driving Centre's Class 2B Riding Course in September last year.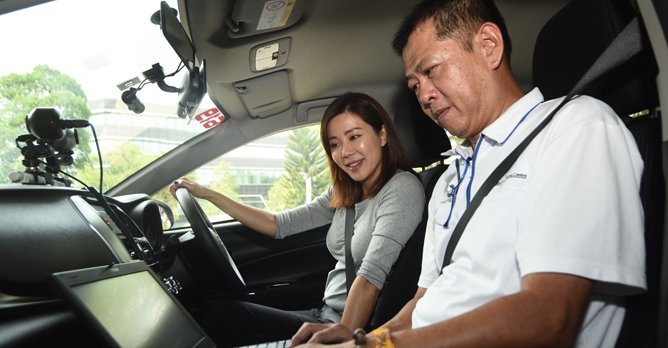 An array of cameras and sensors work to capture each driving session at the Drive Safe Course Both artistes have completed over 20 riding lessons and obtained their Class 2B Licence this year.

Attributing their success to the ComfortDelGro Driving Centre, Nanxing said, "The Centre was able to customise the riding lessons to our hectic schedule and provided one-to-one training. My instructor was very experienced and patient. I am glad that I will be able to ride a bike should future acting roles require it."

Constance said, "I'm happy to have been able to obtain a riding licence! The whole experience has been nothing less than wonderful. Thanks to ComfortDelGro Driving Centre, I can now ride a motorcycle!"

The artistes will also be taking up ComfortDelGro Driving Centre's Drive Safe Course.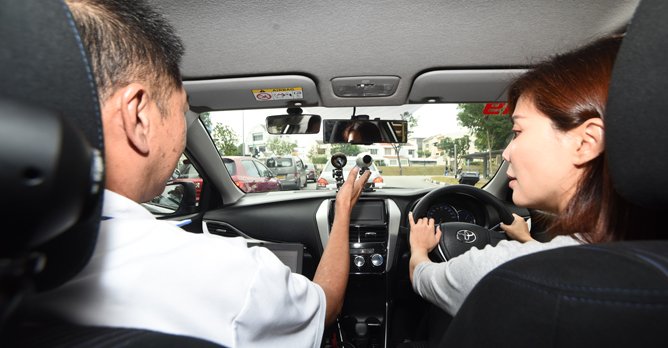 Learning rentention for the course is heightened with the ability to collect, analyse and profile data collected while driving The course utilises the Driver Development Tool, a unique visual-based management software that comes with a portable in-vehicle logging system, cameras and advanced sensors, all of which work together to collect performance data during a training session.

Vehicle handling, road cornering and traffic navigation skills of a driver are analysed, detailed in graphs and then profiled into retrievable data. The entire training session is captured on video to heighten learning retention.

Drivers can watch their mistakes on playback immediately after a session and take steps to correct mistakes such as sudden accelerating and braking, improper hand positioning on the steering wheel, insufficient scanning of the environment, tailgating, as well as the failure to check blind spots or signal correctly.

From today until 31 December 2019, the fee for the Drive Safe Course is $214. Similarly, the Ride Safe Course, which aims to facilitate continual learning and inculcate a safety mindset into motorcyclists, offers three levels with fees starting from $53.50. Both the Drive Safe and Ride Safe Courses are open to the public to register. Details of both courses can be found here.
---
---