Head down to Downtown East Carpark B this weekend for the sgCarMart Carnival to check out plenty of hot deals on both new and used cars.

This year's sgCarMart Carnival is taking place this coming weekend, 31st August to 1st September, at Downtown East Carpark B, from 10:00am to 8:00pm!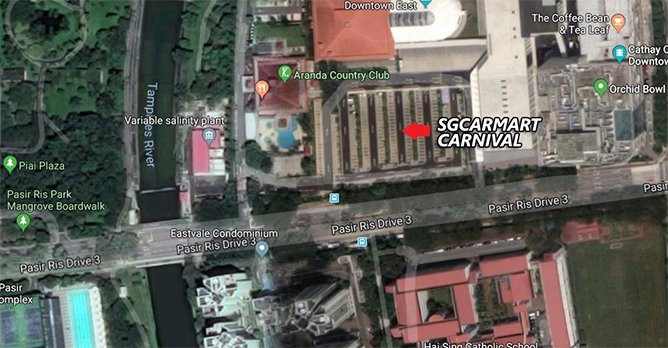 The sgCarMart Carnival is taking place this weekend at Downtown East Carpark B Head down together with the whole family to enjoy a fun-filled weekend with sgCarMart! During the Carnival, you can expect a multitude of great deals, with massive savings to be had on new and used cars, auto products and services. 

During the sgCarMart Carnival, there will be exclusive on-site promotions on new and used cars, with up to $0 down payment, low monthly instalments and free car accessories. Other irresistable offers include pre-owned car discounts, attractive insurance rebates, and ready stocks for immediate registration.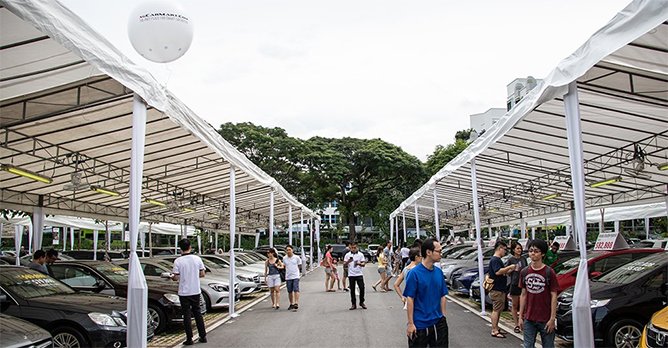 Check out enticing discounts on both new and used cars Activities taking place over the two day Carnival include free ice cream giveaway, balloon sculpting for kids, as welll as the opportunity to race in Mobil 1's F1 Red Bull Simulator. 

On top of the Mobil 1 engine oil giveaway, you also stand to win all manner of prizes in the sure-win lucky dip, with the top prize being a 2D1N stay at Amara Sanctuary Resort Sentosa. 

Participating merchants at this year's sgCarMart Carnival include Automobile Association of Singapore, Carway, CAEG Specialist, Cosmo Automobiles, Das WeltAuto, Exxon Mobil, GOwheeler, Spark Car Care, Trust Motoring, and many others! There's no doubt that regardless of what you are looking for, you'll certainly find a merchant for you. 

Head down to the sgCarMart Carnival at Downtown East this weekend! Great discounts on cars and much more! Click to find out more.
---
---