The Volkswagen Group pays tribute to the lifetime achievement of long-standing CEO and Supervisory Board Chairman Prof. Dr. Ferdinand Piech.

The Volkswagen Group mourns its longtime CEO and Supervisory Board Chairman Prof. Dr. Ferdinand Piech.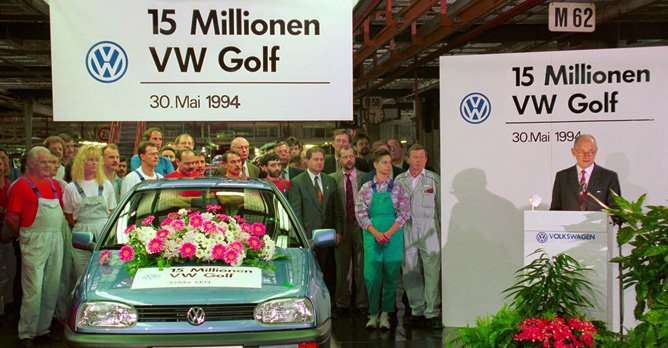 Ferdinand Piech at the celebration of the 15 millionth Golf in Wolfsburg

Dr. Herbert Diess, CEO of Volkswagen Group, said, "Ferdinand Piech was bold, entrepreneurially consistent, and technically brilliant. Since 1972, he has brought Audi to the next technological level with innovations such as the quattro drive and the TDI engine, and has shaped Audi into a premium brand as CEO. Heading the Volkswagen Group, Ferdinand Piech has advanced its internationalisation, the integration of Bentley, Lamborghini and Bugatti into the Group, and has led our volume brands to international competitiveness through a consistent platform strategy. I look with gratitude and great respect at his life's work."

Prof. Dr. Piech began his career in 1972 at Audi AG. Since 1988, he was CEO of Audi AG, before taking over the position of CEO of Volkswagen Group in 1993. In 2002, Piech was elected Chairman of the Supervisory Board of Volkswagen. In 2015, he resigned from his mandates in the Volkswagen Group.

In commemoration of Ferdinand Piech, the flags were set to half-mast at various Volkswagen locations, including Wolfsburg and Dresden.
---
---