With a record time of 7:42 minutes around the Nurburgring-Nordschleife, the Taycan sets new standards for four-door, all-electric sports cars.

Porsche has set a new standard for four-door, all-electric sports cars on the Nurburgring-Nordschleife. Test Driver Lars Kern conquered the legendary track, famously known as the Green Hell, in seven minutes and 42 seconds in a pre-series Porsche Taycan. The lap time was set over the 20.6km course that is usually used for record attempts.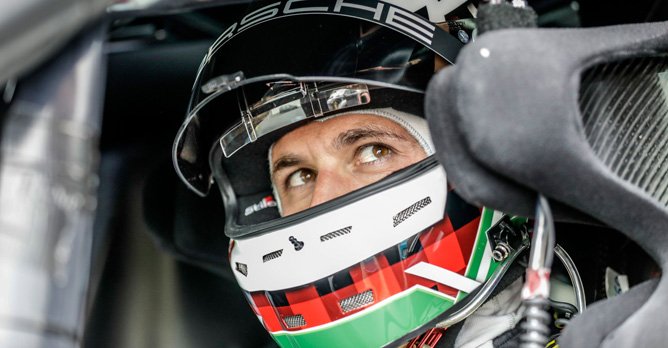 Test Driver Lars Kern was the one who set the lap record in the pre-series Porsche Taycan Development engineers started driving a Taycan around the Nurburgring-Nordschleife at an early development stage in a simulator, so that they could test and evaluate its performance on a virtual race track.

In this process, one of the main goals was determining electric energy with thermal management, which form an important contribution to achieving the lap time.



"The Taycan is also suitable for race tracks and it convincingly proved that here on the world's most challenging circuit," Kern explains. "Again and again, I am impressed at how stable the all-electric sports car handles in high-speed sections, such as Kesselchen, and how neutrally it accelerates from tight sections, such as Adenauer Forst."
---
---