Limited edition Quattroporte and Levante models will sport Pelletessuta woven leather interiors crafted by Ermenegildo Zegna.

Visitors to Monterey Car Week will have the exclusive opportunity to order one of 100 limited edition Maseratis with Pelletessuta woven leather interiors made by Zegna for the 2020 model year. A limited number of 50 Quattroporte sedans and 50 Levante SUVs will be available in North America. As part of an on-going partnership that began with the innovation of the first ever silk interiors in the automotive sector, the next chapter opens with a limited production of woven leather Pelletessuta interiors and exclusive exterior colors.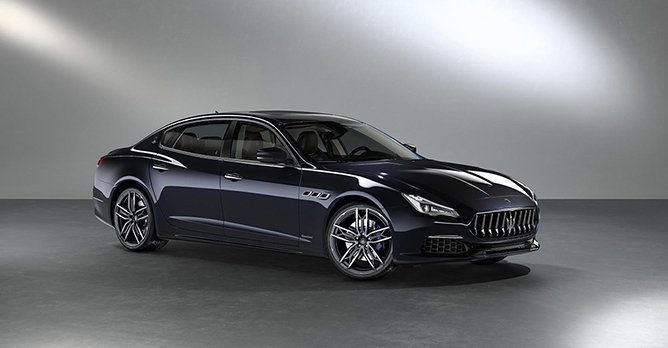 50 limited edition Quattroportes

(pictured) 

and 50 Levantes will be available for purchase at Monterey Car Week The 50 Quattroporte S Q4 GranLusso sedans will come in a custom Blu Sofisticato metallic exterior paint with a lavish Dark Brown interior. This exclusive Quattroporte features blue brake calipers, sport seats and a dedicated Zegna Edition interior badge.

The extremely elegant configuration underscores the exclusive, luxurious character of this Italian flagship, whose origins date back to Series I designed in 1963 to be the fastest sedan in the world. This will be the only time that this configuration will be made available for purchase.

The 50 Levante S GranSport SUVs will be available with an exclusive Bronzo tri-coat exterior and stunning Black interior and exclusive Radica wood trim. The limited edition Levante features black brake calipers and 21-inch polished Helios rims. An especially sophisticated combination for this Levante, the first SUV in the more than 100 year history of Maserati. This configuration will only be made available for a limited time.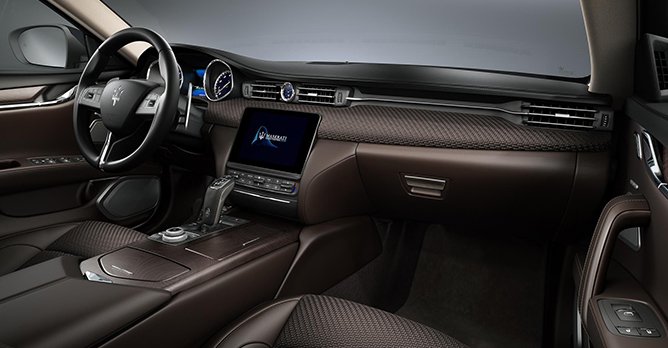 Thin strips of nappa leather are woven together and interlaced to obtain a real 'fabric' from leather The soft, luxurious, lightweight Pelletessuta material is not only durable but brings comfort and beauty to Maserati interiors. The result of research using thin strips of nappa leather in place of fabric yarns which are woven together and interlaced replicating the traditional method of weaving cloth to obtain a real 'fabric' from leather.

This method is an example of combining new avant-garde technologies with century-old traditions to create innovation. Through a longstanding partnership between Zegna and Maserati, two historical Italian companies, Maserati is the only automotive company to bring this elevated exclusive interior to the market.

The Quail Meadows will also be home to Destinazione Maserati: A Grand Day Out, on 14, 15, and 17 August . Consumers and media will have the opportunity to test drive the entire 2019 Maserati portfolio. In addition, Dr. Adolfo Orsi Jr., Historian of the Make, will present a photo history of Maserati on 15 August, plus Maserati will share the details of the newest Pelletessuta interiors on 15 and 17 August.

On Sunday, 18 August the location will shift to the Pebble Beach Lodge, for the Concours D'Elegance where the Bronzo exterior Levante S GranSport SUV customized with black Zegna woven leather interior will be displayed on the Concept Lawn.
---
---