The all new Lotus Evija hypercar will make its North American debut later this month as it takes centre stage at Monterey Car Week.

The world's first all electric British hypercar made its global debut in July, and the popular and influential Monterey Car Week is the first stop on a high-profile world tour. The news comes as Lotus confirmed it took the first Evija order from a North American customer on the day the car was revealed.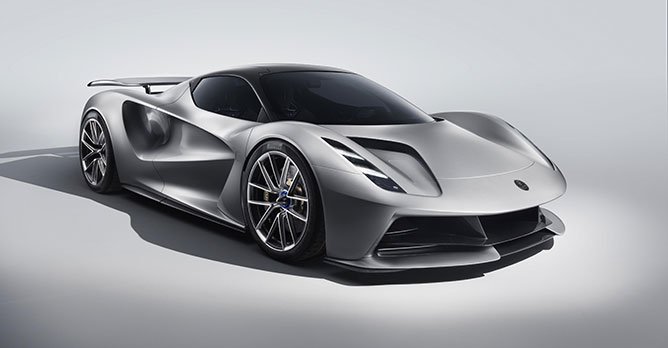 The Lotus Evija is the first all electric British hypercar and the first Lotus with an electrified powertrain The Evija is the most powerful and dynamically accomplished road car in the history of Lotus, and sets a new standard for Lotus driving performance. It is the first all electric British hypercar and the first Lotus with an electrified powertrain. It is also the first new model since Geely took control in 2017.

A technical tour de force, the Evija is illustrative of the innovative thinking and ingenuity that has always been part of the Lotus DNA. With a target output of 1972bhp, it is the world's most powerful series production road car. It has been designed and engineered in the U.K., and will be produced at Hethel, U.K., the home of Lotus since 1966. Exclusivity is guaranteed, with production limited to a maximum of 130 cars.

The Monterey Car Week is an annual automotive extravaganza, staged from 9 to 18 August at various locations on the California peninsula. It's a pilgrimage for prestige, luxury and performance car fans, attracting thousands of visitors from across the U.S.A, Canada and beyond.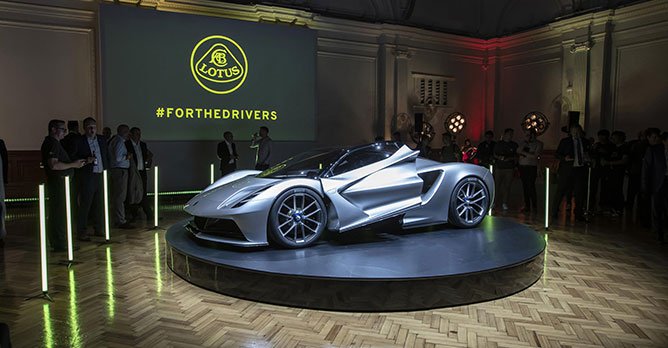 The unveiling of the Lotus Evija was a highly anticipated event for the industry The Lotus Evija has been one of the most eagerly anticipated new cars of 2019, with huge amounts of media attention and customer interest since it was launched at a private event in London. At Monterey Car Week, it is scheduled to appear at 'The Quail: A Motorsports Gathering' on Friday, 16 August. It's an opportunity for car fans to view rare automobiles and motorcycles in a garden-party setting on the rolling greens of Quail Lodge & Golf Club. 

Two days later, on 18 August, the Evija will be at Pebble Beach Concours d'Elegance. It's one of the world's most prestigious and best-known car collection competitions, staged on the 18th fairway of the iconic Pebble Beach Golf Course.

The North American debut of the Lotus Evija will provide Monterey Car Week visitors with a chance to see its striking exterior design for themselves.
---
---