Thanks to Wize electronics, Gnet dealers had the opportunity to learn more about the full range of Gnet products, as well as its proper installation.

Wize Electronics, the appointed local distributor for Gnet car cameras, held a product seminar on the 18th of July with its Gnet authorised dealers. The purpose of this seminar was to allow dealers to learn more about the full range of Gnet products, including its Commercial Vehicle range of cameras, and to share on its proper installation as well as any other issues that the installers may encounter. More importantly, it was also an opportunity to strengthen Wize Electronics' distribution network in the car camera industry.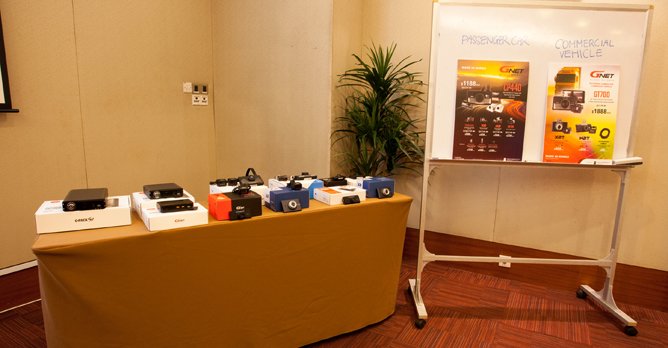 Gnet car camera dealers got the unique opportunity to learn about the full range of Gnet products Gnet is a car camera manufacturer based in Korea. With 20 years of experience developing and producing car cameras, it has high brand recognition in Korea. Its cameras have been proven to be capable of withstanding greater extremes of temperatures (from -25°C to 80°C) when compared to other manufacturers.

The Gnet CP 440 is a four-channel waterproof camera. Its left and right cameras are waterproof and dustproof, allowing them to be installed outside of the car, and allowing you to capture high-quality images covering all angles, be it day or night.

The Gnet N2 is a Full HD two-channel camera, and a popular choice amongst Gnet's range of car cameras. Measuring only 97mm by 45mm, this compact camera also comes with Advanced Driver Assistance System (ADAS) and WiFi features. Equipped with a CMOS sensor and a 140-degree wide angle lens, the Gnet N2 provides a wide angle of view for all drivers on the road.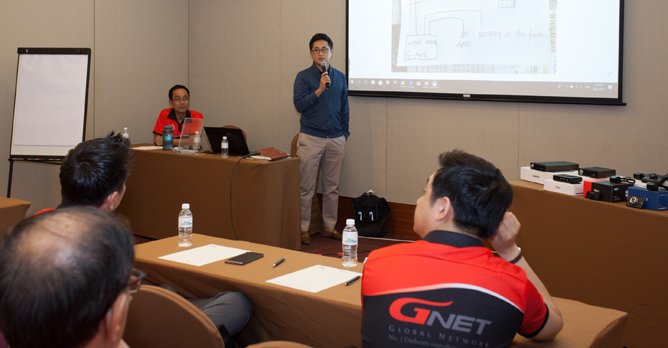 The seminar also provided installers a chance to share on proper installation procedures as well as problems encountered Wize Electronics is the appointed distributor in Singapore for Gnet car cameras. Established in 2001 as an importer of car audio products, the company firmly believes in only distributing quality products. Some of the brands it carries include Rainbow Audio System from Germany, Ciare from Italy, and AutoFun, a Russian manufacturer of high-quality soundproof materials.

Over the years, it has clinched many distributorships, and is currently into its 7th year of distributing bicycle-related accessories with international brands including one of the top global tyre brands, Vittoria Tires.

Those interested to know more about Gnet car cameras, may visit here for more information.
---
---