Audi Sport commemorates its first RS 2 model, launched 25 years ago, as well as its 25th RS model to date, with an exhibition at the Audi Forum in Neckarsulm.

In 1994, the Audi RS2 Avant with its four-valve, five-cylinder engine, wrote the first chapter of the RS story. With this car, the company established the segment of the dynamic high-performance station wagons.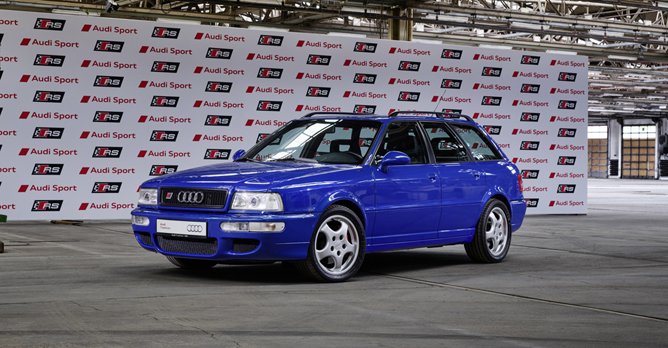 The Audi RS2 Avant was the first RS car and the first to establish the performance station wagon segment The quattro drive with its self-locking centre differential that had proven itself in motor racing and rallying made it possible to masterfully transfer this high performance to the road.

To commemorate 25 years since the lauch of the RS2, an exhibition is being held at the Audi Forum in Neckarsulm, Germany.

Besides the familiar production models, a total of 14 genuine RS rarities are presented.

Among them is also racing car version of the Audi TT RS from 2011 that was developed for the factory-backed commitment at the Nurburgring, the RS5 DTM race touring car that was triumphant in the 2013 season as well as a prototype of an Audi RS8 that did not go into production.

Furthermore, the exhibition also features an RS4 Sedan that received a highly exclusive paint finish by the Brazilian pop artist Romero Britto.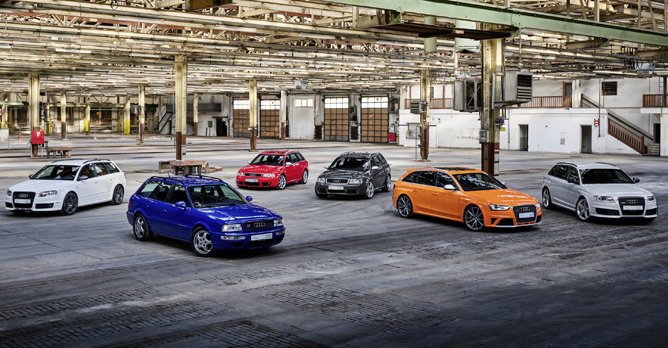 Audi Forum in Neckarsulm will host all the familiar production models, as well as 14 genuine RS rarities Since the original RS2, the RS models have maintained their position as spearheads of their respective product lines. They stand for performance, prestige and exclusiveness at the limit of what is technically feasible without any loss of everyday usability.

Many of them were pioneers in their market segments and trailblazers for technical innovations - from the Audi RS4 Avant with its barnstorming biturbo V6 19 years ago down to the current TT RS with its multi-award-winning, forceful five-cylinder engine.

At Audi, the 'RS' designation has long stood for a philosophy that is driven by a quest for top performance and perfection. "Every RS model expresses the passion that we put into developing our high-performance cars," said Oliver Hoffmann, Managing Director of Audi Sport GmbH. "For 25 years, our customers have been experiencing the RS models as masterful companions for everyday life that convey pure emotion and maximum driving enjoyment."
---
---