Loyal customers of Liqui Moly's products can now look forward to more promotions and savings across its different products and services.

Liqui Moly Asia Pacific has announced its newly launched DealMerchantNetwork Infastructure. Developed and maintained by MyTeamConnector Software, the network can be accessed at a shorter URL, lmsvp.com, for simpler and faster access for customers and will feature points of sale and services for Liqui Moly products and services.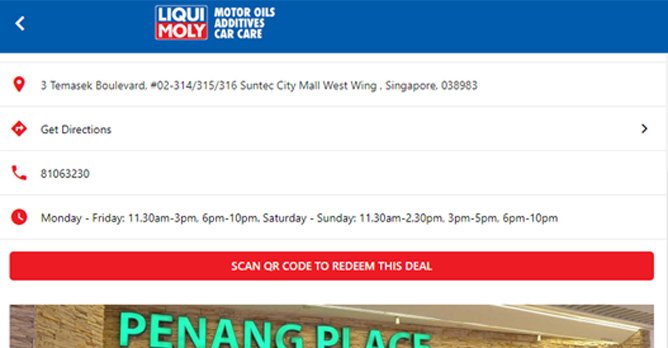 The Liqui Moly network provides promotions and discounts across many different products and services With the new network infrastructure in place, Liqui Moly has also introduced a new Loyalty Program designed to reward the many loyal Liqui Moly customers, fans and enthusiasts across the region with great deals, promotions and substantial savings across many products and services.

Liqui Moly Asia Pacific's business development team has worked to build a network of strategic deals with merchant partners from various Small to Medium Enterprises in Singapore, Malaysia and Indonesia to provide a great consumer experience and fantastic deals for Liqui Moly customers.

The Liqui Moly ServicePartner Network will also feature over 4,000 points of sale and services for Liqui Moly products and solutions. The workshop network has already attracted in excess of 180,000 visitors during the past six months, helping more to search and schedule service appointments with their respective workshops of choice. Consumers can search for whichever service partners are near them as well as those that stock the specific products or services they are looking for through this network.

To further promote their new network, Liqui Moly is rewarding anyone who has purchased up to $50 worth of Liqui Moly products within the last month with a free membership programme. Simply provide proof of purchase by submitting your invoice/receipt in the following link. For membership registrations please visit Liqui Moly's Service Partner website, here.
---
---