The Automobile Association of Singapore is about to embark on its first and longest ever London to Singapore expedition drive.

The Automobile Association of Singapore (AA Singapore) is organising its first ever London to Singapore driving holiday for its members, known as the AA Singapore 92-day AUTOVENTURETM London-Singapore Expedition Drive 2019.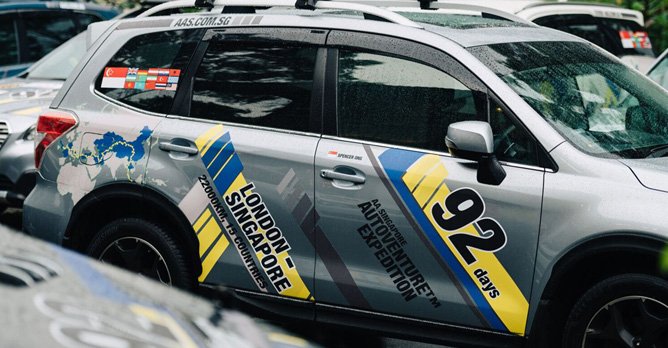 16 cars are prepped to be sent to London for the official flag-off The 92-day trip begins from the 8 August 2019 and continues to the 7 November 2019, and will be the longest ever expedition drive to be undertaken by the Association. The official flag-off ceremony for the expedition drive will be held on the 10 August 2019, 2:00pm at the Intercontinental London, the O2.

The Singapore High Commissioner to the United Kingdom, Ms. Foo Chi Hsia, will be the Guest-of-Honour for the flag-off ceremony. The drive will oversee a convoy of 16 cars and 31 participants.

2019 is a significant year for both Singapore and the United Kingdom, marking the Bicentennial of the founding of modern Singapore and the beginning of a new era for the U.K. The SG-U.K. Partnership for the Future builds on our historical links by celebrating all that our nations are already achieving together and looks to the future by launching new collaboration initiatives.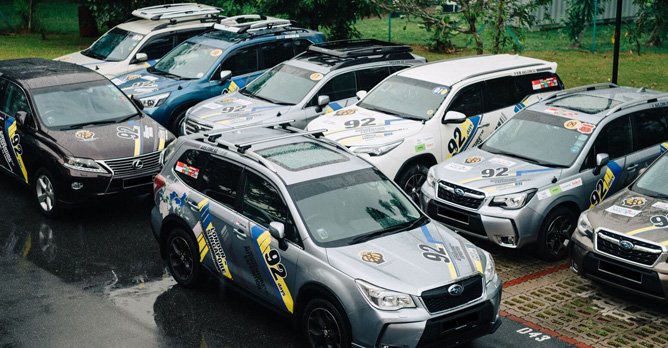 A variety of SUVs that will need their high ride height to clear roads in Iran and Uzbekistan The London-Singapore Expedition Drive was conceptualised as part of the AA Singapore's efforts to join in the Singapore Bicentennial celebrations and in support of the SG-U.K. Partnership for the Future.

Traditionally, AUTOVENTURETM drives have begin their journey from Singapore towards their intended destinations. However, to commemorate the 200th anniversary of Sir Stamford Raffles' arrival, this 92-day drive is specially planned to flag-off from London. This is also the first time the AUTOVENTURETM convoy will be flagging off overseas.

The convoy will pass through a total of 15 countries, with the route beginning from the United Kingdom, first heading towards Germany then other countries such as Croatia, Turkey, Iran, Uzbekistan and China as it makes its way back to Singapore. A driving distance of over 22,000km will be clocked along the route.
---
---