Audi Rallye quattro A2, the Audi 90 quattro IMSA-GTO and the Audi 200 quattro TransAm are all set to take on the world famous Goodwood hill climb.

Those attending this year's Goodwood Festival of Speed are in for a treat as Audi Tradition will be sending the Audi Rallye quattro A2, the Audi 90 quattro IMSA-GTO and the Audi 200 quattro TransAm to take on the world famous hill climb.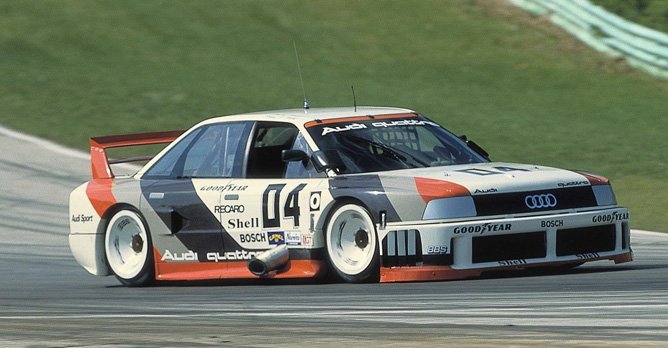 The Audi 90 quattro IMSA-GTO will be driven by Le Mans champion Benoit Tréluyer The Audi Motorsport icons will be driven by outstanding names from Audi's history. World rally champion Stig Blomqvist will drive the car with which he became world champion in 1984. Five-time Le Mans winner Frank Biela will be behind the wheel of the Audi 200 quattro TransAm, while three-time Le Mans winner Benoit Tréluyer will be giving it his all in the Audi 90 quattro IMSA-GTO.

Rally fans can expect to see the 1984 Audi Rallye quattro A2 at full throttle. The long wheelbase version was a further development of the previous year's car with which Hannu Mikkola became world champion. Audi opened the 1984 season with a bang when the team with the four rings landed a triple victory at the Monte Carlo Rally. Walter Röhrl, who had just joined Audi Sport, triumphed in his first appearance, but the season was to be shaped by someone else.

The Swede Stig Blomqvist already won the next world championship race in Sweden and finished the season as the world champion driver. Audi also became the brand world champion. At Goodwood, Blomqvist will drive the exact same car in which he started in Monte Carlo in 1984, where he finished in second place.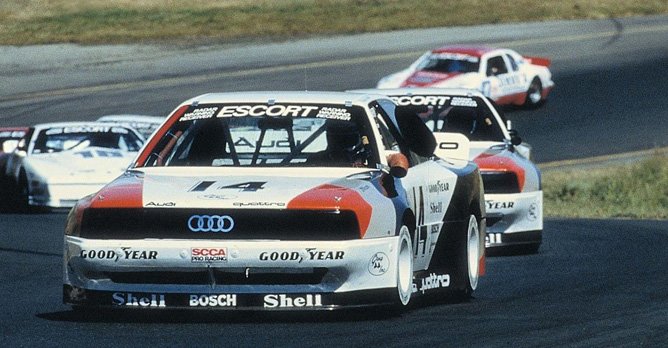 The Audi 200 quattro TransAm was unbeatable in the TransAm series Meanwhile fans of curcuit racing can also look forward to Frank Biela and Benoit Tréluyer showing up as guests of Audi Tradition at Goodwood where they will get behind the wheel of two very special racing cars. Both are symbolic of Audi's beginnings in the U.S.A. In 1988, the Ingolstadt-based manufacturer took an Audi 200 quattro to the starting line of the TransAm series and was unbeatable there.

Right from the offset, Audi won in the brand classifications, while driver Hurley Haywood brought home the driver's championship. In the following year, Audi registered for the IMSA-GTO series with an Audi 90 quattro. Hans-Joachim Stuck was the star driver there, reaching the top spot of the podium a total of seven times.


---
---