BMW Group is stepping up the pace of its e-mobility expansion, with 25 electrified models launched by 2023, two years ahead of schedule.

Fully charged as it accelerates along its Future Highway 2025, the BMW Group is adjusting frequency to up the tempo of its electromobility expansion programme. The company will now achieve the total of 25 electrified models previously announced for 2025 two years earlier, in 2023. Thanks to flexible vehicle architectures for fully-electric, plug-in hybrid and combustion engine drive trains, the company is able to respond quickly to changing conditions. More than half of the 25 models will be fully electric.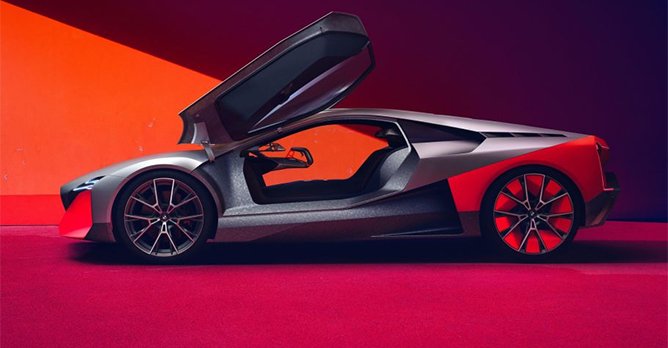 The BMW Vision M NEXT is an electrified sportscar that provides a glimpse of the dynamic future of the BMW brand "We are moving up a gear in the transformation towards sustainable mobility, thereby making our company fit for the future: Over the past two years, we have consistently taken numerous decisions that we are now bringing to the roads. By 2021, we will have doubled our sales of electrified vehicles compared with 2019," said Harald Krüger, Chairman of the Board of Management of BMW AG, in Munich, Germany on Tuesday. "We will offer 25 electrified vehicles already in 2023 - two years earlier than originally planned. We expect to see a steep growth curve towards 2025: Sales of our electrified vehicles should increase by an average of 30% every year."

As part of the new #NEXTGen communications format, the BMW Group is showcasing the next generation of mobility and next steps it's taking in that direction. The BMW Vision M NEXT provides a glimpse of the dynamic future of the BMW brand in the form of a striking electrified sportscar. The BMW Vision M NEXT is clearly focused on the person driving the vehicle, with intelligent technology to transform them into the ultimate driver. 

"Our vision is clear: sustainable mobility, produced in a sustainable manner. We have set ourselves the goal of only buying electricity from renewable energy sources for all our locations worldwide from 2020," said Krüger. "We fulfil our social responsibility - in all its different facets. We are firmly committed to emission-free driving. At the same time, we stand by our corporate responsibility towards our employees, shareholders and investors."
---
---