At the British Club's Open House and Family Day over the weekend, Nissan showcased its all-electric Leaf, which powered its own booth.

At The British Club's Open House and Family Day on 15 June 2019, Nissan showcased its all-electric Leaf. The event was open to public and included carnival games, a poolside barbeque, and other family-oriented activities.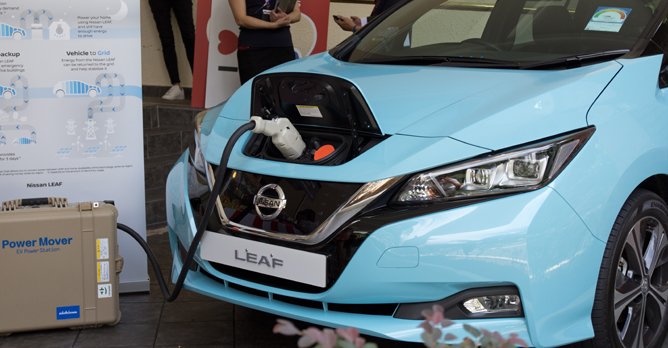 The Nissan Leaf was able to power its own booth, using its Energy Share feature To showcase its Nissan Energy Share capabilities, the Nissan booth at The British Club was powered solely by the Leaf.

This allowed the booth's candy floss and popcorn machines to operate solely from the Leaf's battery packs, which can provide power for up to 10 hours.

Energy Share is one of the initiatives that is part of Nissan's Intelligent Integration, the company's vision of a connected world.

Nissan Intelligent Integration uses battery technology and power generation to enable homes, appliances and vehicles to harness and power each other. As part of its sustainable efforts, Nissan will also look towards repurposing the Leaf's electric batteries for other projects.

Test drives were also offered to visitors at The British Club, where the hilly areas that surround it proved to be a good location to test out the Leaf's regenerative braking features.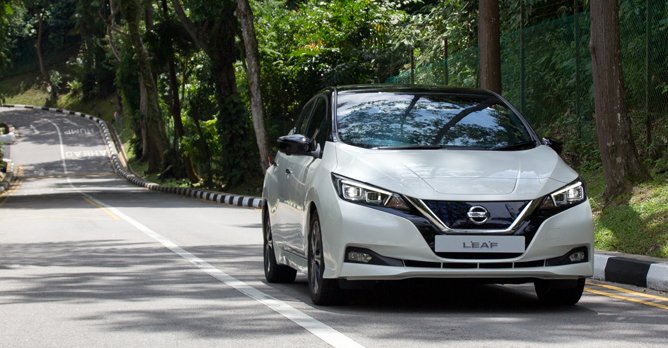 Aside from regenerative braking, the Leaf also has hill hold function, which automatically activates when using the E-Pedal to come to a stop Its E-Pedal, in certain circumstances, allows the driver to drive with just the accelerator pedal alone. Lifting off the accelerator will induce regenerative braking, which can slow the Leaf down to almost a complete stop.

The second generation Nissan Leaf is powered by an electric motor that puts out 148bhp and 320Nm of torque. The Leaf has a WLTP range of 270km, with a full charge in under an hour using Nissan's CHAdeMO fast chargers. These fast chargers will soon be available across Nissan showrooms here.
---
---