Commissioned by a Ferrari enthusiast, the brief was to create a modern sports prototype based on iconic models from Ferrari's history.

Creating an entirely new and modern take on the Ferrari sports prototype concept is both an ambitious and complex undertaking. But it was in this spirit, and with very specific input from the client, that the new Ferrari one-off, the P80/C, was conceived.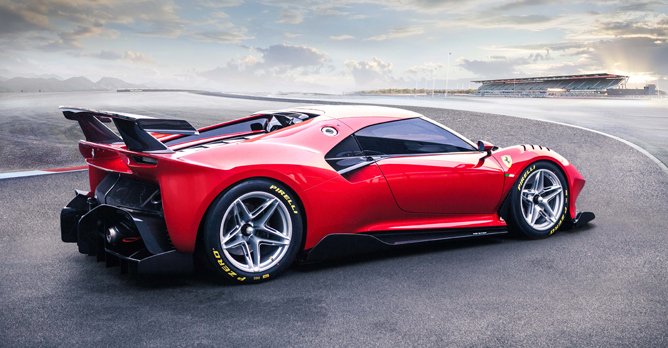 The Ferrari P80/C was conceived from a client's brief to create a sports prototype fused with iconic Ferrari models The client, a great connoisseur of the Ferrari world, comes from a family of long-time Prancing Horse enthusiasts and admirers, and is himself a highly knowledgeable, discerning Ferrari collector.

The client's basic brief was to create a modern sports prototype inspired by iconic models from Ferrari's history.

The decision was made to use the 488 GT3 chassis as a basis, not only for its performance, but also for its longer wheelbase which allowed more creative freedom.

With respect to the Ferrari 488's classic layout in which the cockpit tends to be placed centrally, the GT chassis allowed the designers to emphasis a cab forward-effect in which the rear is elongated, lending the car a more aggressive, compact character.

A decisive wedge shape dominates the side view at the front of the car. The muscular forms of the front and rear wings with the cockpit set in between are emphasised by very broad buttresses that expand towards the side air intakes. This gives the impression that the cabin is completely fused with the body, and is accentuated still further by the wrap-around windscreen which references the iconic look of sports prototypes of the past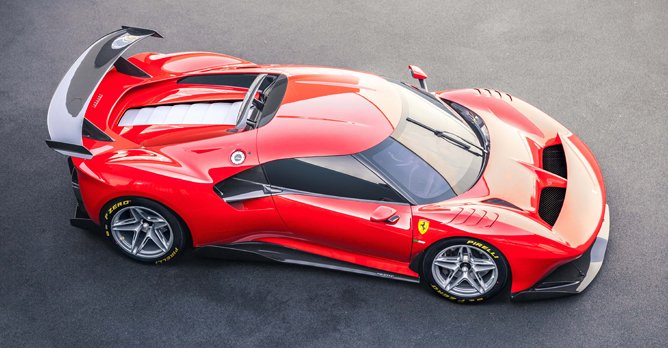 The P80/C sports a tightly sculptured silhouette when seen from above Seen from above, it is clear that the bodywork is widest over the front axle, but then narrows sharply, creating a tightly sculpted waistline around the rear door before broadening out again dramatically at the tail.

The interior is very much the same as that of the donor car with a roll cage integrated into the bodywork. The side sections of the dashboard have been redesigned from the version seen on the 488 GT3, as have the seat upholstery and door panels - the latter are now carbon-fibre shells and no have no impact on the car's weight.

The P80/C's design language was crafted to be instantly clear. Although made entirely from carbon-fibre, only the parts with strictly technical functions have been left bare, while the main car body has been painted a bright statement Rosso Vero. The name was chosen by the client, proving that his loyalty to Ferrari's sports prototype tradition extends all the way to colour.
---
---