BMW Asia and Performance Munich Autos today announced the availability of the all-new BMW M5 Competition here in Singapore.

BMW Asia and Performance Munich Autos today announced the availability of the all new BMW M5 Competition in Singapore, the most powerful version yet of its high-performance BMW M5.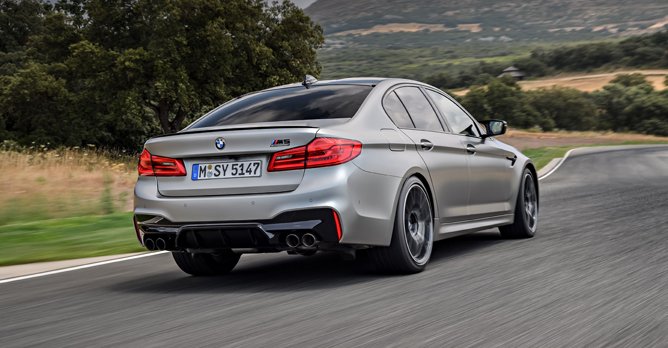 The BMW M5 Competition provides more power, better response and bespoke chassis tuning The BMW M5 Competition raises the bar for dynamism, agility and precision in its class - with the engine output at 617bhp (an increase of 26bhp on the standard BMW M5), together with even sharper response and a bespoke chassis tuning, a driving experience with motor racing undertones is guaranteed at all times.

As such, the BMW M5 Competition blends supreme performance and a superbly exclusive aura with the unruffled ease in everyday use for which BMW M models are renowned.

The emotion-packed driving experience of the BMW M5 Competition stems from the unique performance characteristics of its engine. The high-revving power unit with M TwinPower Turbo technology developed for the standard BMW M5 has undergone meticulous retuning to optimise torque and power delivery.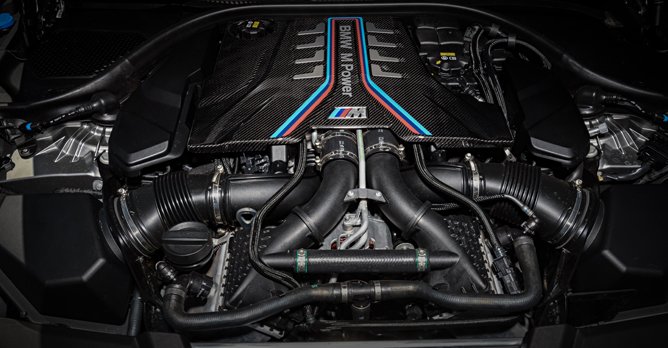 The updated 4.4-litre twin-turbocharged V8 in the BMW M5 Competition now pushes out 617bhp and 750Nm of torque Peak torque stands at 750Nm across an extremely wide rev range - from 1,800 to 5,860rpm. This results in an incredible 0-100 km/h sprint time of just 3.3 seconds, while the 200km/h mark is reached from a standing start in 10.8 seconds - 0.3 seconds quicker than in the standard version of the BMW M5.

The M5 Competition features a model-specific engine mounting, which has a noticeable impact on its performance abilities. The engine mounts have modified characteristics and an increased spring rate - from the 580N/mm of the standard-spec BMW M5 to 900N/mm.

The drive unit's firmer connection to the vehicle's structure is clearly perceptible, resulting in even more direct engine response and immediate transmission of its power to the drivetrain. The car also turns into corners with noticeably greater directness and precision on account of the mounting's stiffer characteristics. Last but not least, the more rigid engine mounts further enhance the driving experience by bringing the V8's unmistakable aural properties into the cabin with an arresting effect.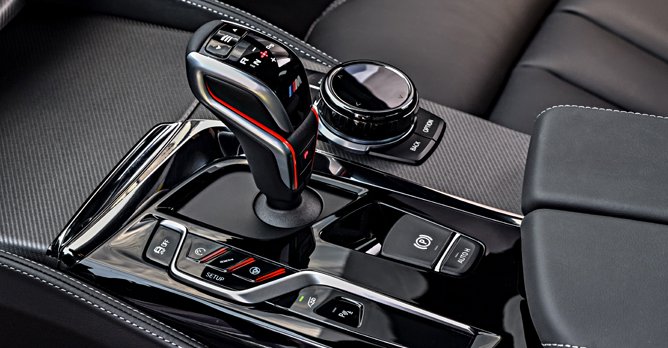 The eight-speed M Steptronic transmission offers quick shift times and increased response for a dynamic driving experience The task of relaying the BMW M5 Competition's engine power is again handled by the eight-speed M Steptronic transmission, whose design and functionality have both been carefully crafted for extremely dynamic performance. Incredibly quick shift times and swift, precise responses to every nudge of the accelerator ensure that the engine's capabilities are instantly translated into storming on-road performance.

The front axle of the BMW M5 Competition is equipped with a newly designed mounting for the anti-roll bar.

Making the springs at the front and rear axles 10% stiffer than on the standard version of the BMW M5 has produced a firmer ride, which also has a positive impact on steering response.

M Competition packages were first offered for the predecessor to the current BMW M5 and are currently available for the BMW M4 Coupe, the BMW M4 Convertible and the BMW M3 Sedan. Some 40% of all previous generation BMW M5 models sold worldwide were equipped with an M Competition package. The lineup's crowning glory came in the form of the BMW M5 Competition Edition, which was capped at just 200 units and boasted an uprated power output of 592bhp along with an ultra-exclusive standard specification.

The all-new BMW M5 Competition is now available for viewing at the Performance Munich Autos showroom.

Price as of press time (inclusive of COE)

BMW M Series M5 Competition (A) - $522,988
---
---