Pioneer launched five new multimedia receivers, which feature the latest Android Auto and Apple CarPlay technology.

Pioneer Singapore unveiled five new multimedia receivers on 22 February 2019. The latest Z-Series multimedia receivers were launched at an event held at the Sheraton Towers Singapore Hotel. The five new multimedia receivers launched include the 8.0-inch DMH-ZS8250BT, 7.0-inch AVH-Z9250BT, AVH-Z7250BT, 6.8-inch AVH-Z5250BT and the 6.2-inch AVH-Z2250BT.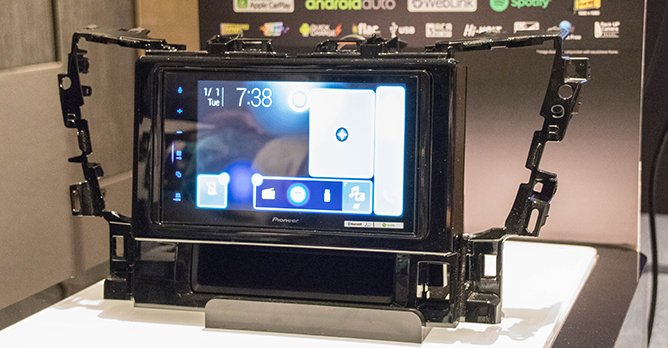 The all new DMH-ZS8250BT features a large 8.0-inch display This latest range enable drivers to experience superior audio-visual performance, better smartphone connectivity and also the enhanced convenience from the support of Apple CarPlay, Android Auto and WebLink.

The DMH-ZS8250BT is the latest, all new addition to the Z-Series family of multimedia receivers. It is a top-of-the-line receiver that sports a large, 8.0-inch capacitive display to provide drivers with a large, legible and luxurious viewing experience.

With a new modular setup, it is possible to set up this receiver in single, double or non-DIN configuration, offering maximum flexibility.

Apart from its outstanding visual experience, the DMH-ZS8250BT is also equipped with premium high capacitance Polymer Multi-Layer Capacitors, redesigned circuit boards with low impedance parts, shielded audio signal circuitry and an improved digital-to-analog converter.

This all works together to produce the best audio quality, with wider and clearer treble, deeper bass and less distortion, catering to the audiophiles' need.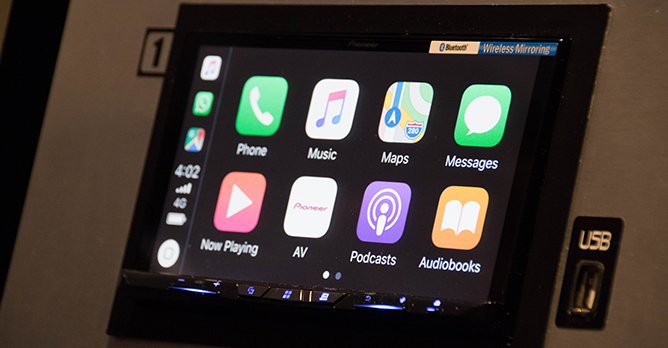 Pioneer's flagship AVH-Z9250BT features wireless connectivity for Apple CarPlay and Android Auto AVH-Z9250BT is Pioneer's latest flagship multimedia receiver, this is the ultimate receiver that drivers can expect. It is equipped with an 7.0-inch capacitive touchscreen, offering vivid colours thanks to its 24-bit true colour technology. It also allows wireless connection for Apple CarPlay and Android Auto, increasing convenience for the user. Also unique to this model, is its wireless mirroring functionality, allowing the display of a supported Android phone to be duplicated on the receiver's display.

All of the five latest receivers feature Apple CarPlay, Android Auto and WebLink, a new interface, which allow drivers to interact with apps, media and entertainment on their phones right on the receiver's display.

These feature pushes the boundary of convenience as drivers are able to easily and effortlessly access their music and video files, make phone calls, send messages and obtain navigation aids through the usage of Google Maps or Apple Maps.

This range of receivers are also able to playback a wide range of popular video and audio files, ensuring maximum compatibility.

To learn more about Pioneer's latest products, please visit Pioneer Car Entertainment Facebook page here.
---
---