The first 20 customers in Singapore have taken exclusive delivery of their brand new Porsche Macan, at an exclusive event held at Millenia Walk.

Following Porsche's highly-anticipated premiere of the new Macan at the Singapore Motorshow 2019, Stuttgart Auto, the authorised dealer in Singapore delivered the new Macan to the first 20 owners.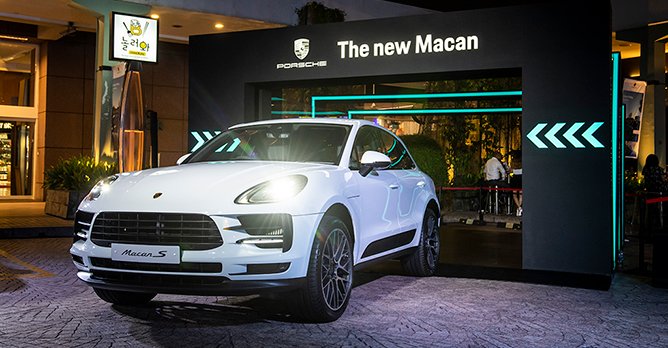 The highlight was the

unveiling of the 

Macan S At the exclusive event held at Millenia Walk on Thursday, 21 February 2019, the first 20 owners of the new Macan were treated to a special delivery experience. The event saw over 70 members of the Porsche community gather for an evening of celebration.

The highlight of the evening was the unveiling of the Macan S, which was followed by a group photoshoot of the customers receiving their new Macans. 

Francis Lee, Managing Director of Porsche Centre Singapore, said, "Combining the renowned Porsche performance with everyday practicality, the new Porsche Macan is a popular model that appeals greatly to our customers in Singapore. As such, we are thrilled to deliver the new Macan to our first 20 customers. The Porsche experience is an integral component of our brand and that is why we have chosen to commemorate this day in a unique, personalised and memorable way for our passionate and supportive Porsche community."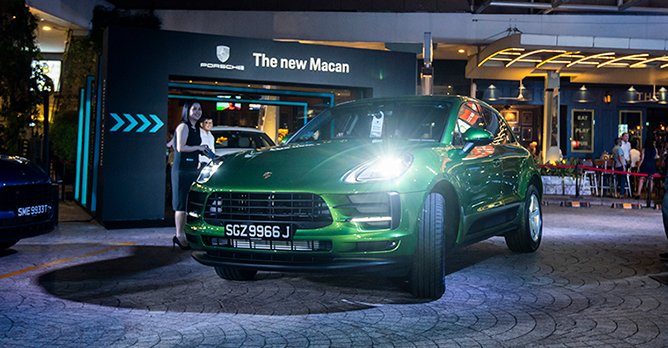 Since 2014, the Macan has sold 1,300 units here Since its launch in 2014, the compact sport utility vehicle has been a great success story for Porsche, with over 350,000 Macans delivered globally, of which 1,300 were in Singapore.

With remarkable enhancements in design, comfort and driving dynamics, the new Porsche Macan is envisaged to be even more well-received than the previous generation. 

"The Porsche experience is truly unparalleled. As a happy Porsche owner for the past four years, I have seen how they have pushed boundaries with each and every generation. From the design to the performance, Porsche gets better and better. That is why I decided to change my previous Macan to the new Macan," said Tan Kwang Meng, one of the first in Singapore to receive the new Macan.
---
---