Aston Martin is taking centre stage at the upcoming London Classic Car Show with a rich and varied lineup of sports cars new and old.

The world-renowned British luxury sports carmaker is once again going to the popular London Classic Car Show at the ExCeL facility in London's Docklands.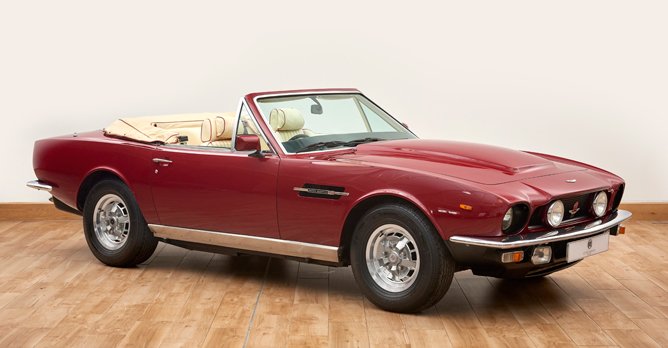 The lineup of Aston Martin models at the London Classic Car Show showcase the company's rich 106-year history A lineup of historic models from its rich 106-year history will be on display alongside an example of its current range in the shape of the new Vantage sports car.

An eclectic collection of rare Aston Martin cars from across the years will be on show at various locations around the show hall.

For some, the standout car might be the rare DB4 Convertible being displayed as part of the event's celebration of 50 years of classic British motoring caper The Italian Job.

If not one of those, then perhaps the title of show star will go to the Vanquish Zagato Shooting Brake - one of just 99 being built - which is set to take pride of place on the Aston Martin Owners' Club stand at ExCeL.

For other visitors, the star might be taken from the trio of Aston Martins - the DB7 Prototype, DB9 and V12 Vanquish that are being displayed as part of the show's 'Icon Award' celebration marking the towering achievements of former Aston Martin designer Ian Callum.

Other cars at the show this year are two examples of Aston Martin in its 70s pomp - a 1974 Aston Martin V8 Saloon and a 1978 Aston Martin V8 Volante. Meanwhile, enthusiasts for contemporary Aston Martin models will be thrilled to see an example of the brand's new Vantage - the modern day successor to that '70s brute - also on show at ExCeL.

The London Classic Car Show opens on Thursday, 14 February and runs until the evening of Sunday, 17 February.
---
---